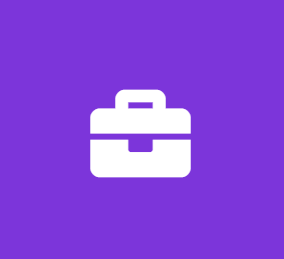 .Net Developer at Storable (Austin, TX)
Storable
Full Time
Storable is looking for an experienced Software Engineer II with experience developing in .NET C# to join our talented and growing engineering team.
Top candidates are experienced .NET (C# and VB) developers who are passionate about building the right solutions right and are comfortable working in an open-ended dynamic environment where roles are flexible and communication is essential. Ideal candidates must have a high focus on producing robust, functional and intuitive software.
All applicants must be currently authorized to work in the United States on a full-time basis.
Location: Remote


Must be located in: TX, NC, KS, MO, PA, CO, IL, IN




What you'll do everyday:


Design, develop, and deploy new features and enhancements in our cloud application in .NET C#, Angular, MS SQL, and VB


Contribute to enhancements and fixes on a VB Winforms Desktop application


Participate in continuous iterative process improvements around design, implementation, and testing to improve efficiency and effectiveness


Continually move quality to the left


Work to integrate our web and desktop applications into a seamless application experience for our users


Actively participating as a member of an agile team in a Scrum environment


Communicate and coordinate effectively within the squad, across our technology team, and with our business partners to deliver on top priorities


Encourage best practices demonstrating how to create effective designs and write maintainable, reusable code




What you need to bring to the table:


Bachelor's degree in a computer related degree program or equivalent work experience


5+ years of professional Software Engineering experience


5+ years experience developing web based applications in C# and the latest .NET framework


Experience developing desktop applications


Strong SQL skills preferably in MS SQL


JavaScript development experience


Solid tech skills around the basics: software design patterns, implementation, unit testing, debugging


Strong history of implementing testing methodologies to move quality to the left.


Passion for mentoring engineer peers to produce elegant & maintainable technology deliverables


Consistent track record of leading successful delivery for large-scale web-based projects


Ability to translate requirements into elegant code solutions


Strong written and verbal communication skills showing an ability to interface with business stakeholders and engineers


Acute sense of ownership and the resolve to dig deeper into product and technical issues


A self starter with the ability, passion, creativity, and confidence to independently problem solve and produce results




Bonus Points:


Experience building desktop applications in VB.NET


Development experience using React, Angular.JS, Typescript, Webpack, or Razor



Benefits and Perks:


Generous health coverage for you and your family, including short- and long-term disability coverage, 401(k) and HSA matching, company-provided life insurance, and more.


Engage remotely! Since mid-March we transitioned to a fully remote environment and we run regular contests, trivia games and remote happy hours!


Instant-Access & Flexible vacation. We trust you, so we have a 'take what you need' vacation policy. No waiting to use it or need for accruals.


Do More, Be More – Company rewards and recognition that add up and can be redeemed for once-in-a-lifetime Bucketlist experiences!


Get active in the community by joining one of our many quarterly offsite volunteer and community service events.


Fun company events, including Halloween costume contests, ugly sweater competitions, baseball game outings, ice cream socials, food trucks, and more.




Storable is committed to providing equal employment opportunity (EEO) to all persons regardless of age, color, national origin, citizenship status, physical or mental disability, race, religion, creed, gender, sex, sexual orientation, gender identity and/or expression, genetic information, marital status, status with regard to public assistance, veteran status, or any other characteristic protected by federal, state or local law. In addition, Storable will provide reasonable accommodations for qualified individuals with disabilities.