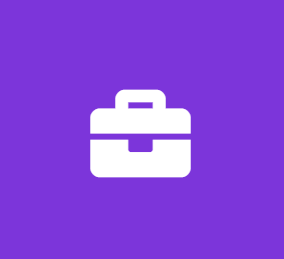 C++ Developer at SITA (Dayton, OH)
SITA
Full Time
As a Software Developer (C++), you will design, develop, and maintain specific modules within an application or system using existing and emerging technology platforms. You will be accountable for C++ writing and delivering code for features and modules, debug existing code and modules, and provide technical guidance to less experienced developers - FTEs, Contractors, Offshore Partner Resources.
Reporting to the Manager Software Development, you will be a part of the Product Engineering and Integration team responsible for implementation of our products.
The world is changing. Are you ready to define with future of travel with us?
What you will do:
• Follow coding guidelines and practices and all technical processes and ensure they are followed by less experienced Developers.
• Develop and validate estimates for technical work that will be undertaken.
• On an as-needed basis assign and allocate defects to less experienced Developers.
• Participate in the analysis of requirements for designing new applications and system features.
• Identifies the best way to distill analyses and present findings.
• Recognizes patterns and analogies within and among datasets.
• Articulates the arguments for and against multiple courses of action.
• Diagnoses data elements as important or unimportant (""signal"" or ""noise"").
• Masters new concepts with little supervision.
• Implements simple APIs for routine situations.
• Creates API specifications for routines, data structures, object classes, and variables.
• Reuses API code.
• Selects the class definitions for APIs based on the associated possible behavior.
• Interprets digitally formatted API documentation; describes the behavior of API functions in a human-readable format.
Who you are
• 4 years of C++ Experience
• .NET Core, Docker, Kubernetes, and microservice experience preferred