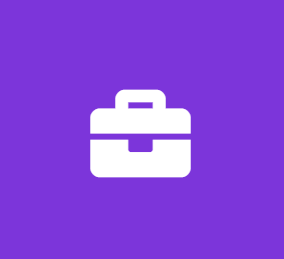 Solutions Engineer at Deepgram (San Francisco, CA) (allows remote)
Deepgram (San Francisco, CA)
Full Time
Deepgram is looking for a Solutions Engineer to work with our clients to deploy, maintain, and troubleshoot Deepgram's automatic speech recognition platform. You are an experienced engineer with a strong background in consulting with customers to understand their objectives, configuring and integrating software, troubleshooting customer specific technical issues, and leveraging technology to drive business value. You will work closely with users, sales, and engineers to identify gaps that require solutions and provide feedback to Deepgram product teams to influence product roadmaps where needed.
About Deepgram
Deepgram is the fastest, most accurate, and most scalable automatic speech recognition (ASR) platform. With our patented end-to-end deep learning approach, we give data scientists the tools to unlock the value of voice by transforming unstructured audio data from phone, meeting and conversational recordings into transcripts with business value. Deepgram takes the heavy lifting out of long form audio transcription, so that call center agents and product organizations can focus on what they do best. Learn more at deepgram.com or sign up for a free account at try.deepgram.com
Responsibilities





Be the first technical point of contact for customers


Monitor and respond rapidly to customer technical concerns including deployment/setup issues, usage issues, and production issues.


Be an encyclopedia of knowledge and how-to's on using Deepgram's API


Work with customers through targeted questions, troubleshooting, and shared working sessions to get to the bottom of their issues and resolve them.


Help potential and future customers understand how Deepgram can aid them in achieving their goals.


Ensure successful client deployments, from PoCs to production implementations.


Share feedback with the engineering, product, and marketing team to solve customer confusion and frustration points


Build and maintain software integrations for customers utilizing Deepgram's API


Build solutions to smaller scale deployment and/or production features that support customer satisfaction and conversion.





Skills Needed





Exceptional customer facing communication and collaboration with internal sales, engineering, and customer success teams.


Careful attention to API documentation and ability to translate between technical jargon and customer asks.


Experience replicating and troubleshooting technical issues in complex systems.


Competence working with scripting languages (bash, Python, etc)Competence with UNIX-style systems.


Competence working on remote systems.


Competence in a systems language, such as C, C++, or Rust (preferably Rust), with competence in Python.