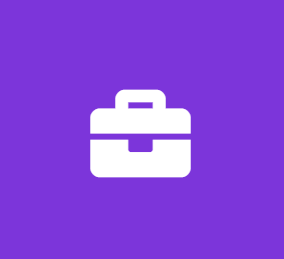 Support Engineer at Force Therapeutics (New York, NY)
Force Therapeutics
Software Engineer Full Time
Force Therapeutics is reimagining the way patients recover from injury and surgery. We partner with leading health systems across the U.S. to deliver prescriptive plans of care to their patients, measure multiple clinical data points and provide actionable insights into care and recovery. We have a direct and immediate feedback loop to our end users (patients and providers) and pride ourselves in being agile and responsive.
We are hiring a Support Engineer who can help us scale our quality initiatives across the business. Our ideal Support Engineer has previous QA experience working on an engineering team and who is comfortable evaluating bugs with technical rigor and making code or configuration changes. As a Support Engineer, you will work closely with our Quality and Client-facing teams to make sure that inbound support requests and bug reports are made actionable with the right level of detail. You will also be responsible for resolving issues where possible, or escalating to another member of the Engineering team with a sufficient level of technical detail needed to drive a quick resolution.
Our Engineering team is composed of members across many different engineering disciplines including: front-end, back-end, quality, mobile, devops, security and integrations. The Support Engineer will be a member of our small but passionate Quality team dedicated to ensure our products meet a high bar of technical excellence. Our platform is a web based SaaS application that runs on AWS with React and Django. As a Support Engineer, you'll contribute to the team's overall effectiveness, working closely with our quality and success teams to add technical insights and color to inbound issues, and triage advanced support requests further within the engineering team.
Skills:


Experience managing defects throughout the entire support lifecycle from initial inbound to triage and reproduction, writing detailed bug reports, and working closely with the engineering team to drive resolution


Experience jumping into a complex situation, making sense of and communicating clearly to stakeholders what's happening.


Experience working closely with engineers to reproduce, verify, validate and close defects


Experience working with a scripting language such as Python or similar


Experience working with an MVC framework such as Django or similar


Experience with SQL and pulling data from relational databases


Experienced in writing support documentation


Experience performing cross browser testing


Experience with defect tracking systems such as Jira or similar


Proficient working with Git


Proficient with using 3rd party tools such as Datadog, Sumologic, New Relic or similar to identify errors and pull stack traces


Requirements:


Degree in Computer Science, programming bootcamp or equivalent work experience


2+ years working in a technical support role


Self-motivated with strong organizational skills and willing to learn


Multitasker who is able to handle multiple projects simultaneously


Strong verbal and written communication skills about complex technical topics