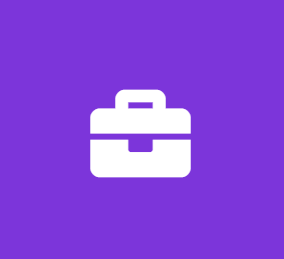 Management Assistant
Seattle Firm Hiring
Customer Support Full Time
We have a fast-paced work environment filled with motivated and talented individuals that work together to build their careers while building our client's consumer base and brand awareness.

We are lucky to represent great clients that give us the ability to have freedom with our marketing strategies and practices. We think 'Outside the Box' and provide cost-effective measurable results that make our clients say "Thank you!"

From day one, our newest team members step into our office and start learning about Grateful Rose's leadership excellence. We bypass the ordinary videos in favor of a hands-on approach that immerses our people in developing right away. Everyone channels their energies into becoming masters in consumer psychology, business, and leadership. We believe in an open communication policy where constructive criticism and unique ideas are thoroughly discussed and genuinely appreciated. Managers aren't the only ones who come up with new ideas; everyone contributes to all aspects of our business. This is why we are filling mostly assistant positions. These reps are quickly promoted into other positions of our company where unique talents and skills are utilized.
Sounds like something you are interested in but you don't have any experience? NO PROBLEM!

We provide hands on training in all divisions of our firm including:
MARKETING
CAMPAIGN DEVELOPMENT
PROJECT MANAGEMENT
ADVERTISING
PROMOTIONAL SALES
EVENT COORDINATION
We are looking for people who are:
Energetic & like to have fun
Enjoy working with people in a team environment
Like to work hard and see results
Excellent communication & people skills
Strong verbal communication skills and the ability to persuade people to act.
Independent self-motivator
Competitive spirit
Ability to perform without direct supervision.
Entrepreneurial mind set
Independent person who enjoys being part of a winning team