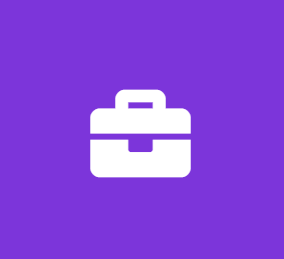 Database Developer at Jack Henry & Associates, Inc.® (Allen, TX)
base Developer at Jack Henry & Associates, Inc.®
Full Time
Jack Henry & Associates is seeking a Mid-Level SQL Server Database Developer to join our team. In this role, you will work on a team that develops and administers a high-availability SQL Server cluster that supports data persistence, reporting, and business logic for our product suite. Our team develops critical transactional databases serving the banking industry. As a member of this team, you will participate across the software development lifecycle including database design and development.
MINIMUM QUALIFICATIONS


Bachelor's degree.


Minimum of 2 years of development experience.


Must have experience with SQL Server.


Must be a U.S. Citizen and be able to clear a federal background check.


PREFERRED QUALIFICATIONS


Experience writing and optimizing complex queries


Experience designing relational databases.


Experience with performance tuning.


Knowledge of payment systems and solutions.


Strong communication, writing, and editing skills needed to transfer information to individuals involved in the development process.


ESSENTIAL FUNCTIONS


Writes and reviews stored procedures, functions, and other programmable objects for high-volume transaction processing systems.


Participates on scrum teams as the SQL expert, helping to move features through the software development lifecycle.


Tunes queries for optimal performance by closely examining execution plan and ensuring appropriate indexing.


Participates in design meetings and recommend optimal performing database designs.


Writes and maintains tSQLt unit tests.


Ensures accurate history in version control systems (git/TFS) and writes documentation as necessary.


Monitors and maintains database CI/CD devops tooling and ensures accuracy of update/rollback scripts for database deployments.


Writes and reviews C# code in the data access layer (ADO.NET) to ensure performance and security of RPC calls.