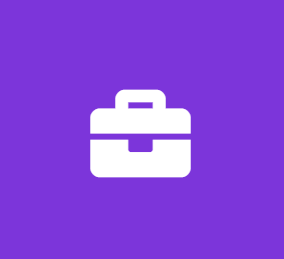 Linux Systems Administrator at MayStreet Inc. (New York, NY)
r at MayStreet Inc.
Full Time
MayStreet has immediate openings for a Linux Systems Administrator. This is a full-time position at our office in New York City. We are looking for passionate and enthusiastic problem-solvers with an interest in capital markets data to join us as we continue providing technology innovation and support to the world's leading global capital markets companies.
Who we are
MayStreet is a global software company Headquartered in New York City, servicing the world's top capital markets trading companies. We're building the next generation of capital markets technology. Global capital markets are an ocean of fast-moving, interrelated and complex data. Historically it's been nearly impossible for all but a select few firms to make use of much of this data. MayStreet solves this problem by managing collection, storage and API access to uniquely high-quality data sets.
Job Goals
The Linux Systems Administrator will orchestrate our Linux server and network infrastructure. Technologies such as container orchestration, performance metrics and configuration management will be highly leveraged to automate and evolve our compute platform.
Responsibilities


Automate the configuration, deployment, and maintenance of our cutting-edge capture systems globally to expand and scale company's footprint.


Extend configuration management and automation tools to support infrastructure-as-code initiatives.


Build and extend monitoring using tools such as Influxdb, Prometheus, Grafana, and related utilities.


Identify and troubleshoot network issues, system failures, and other infrastructure anomalies and irregularities.


Support and maintain infrastructure at our data center including multi-petabyte scale-out storage system.


Upgrade and replace various aged infrastructure and systems with new, state-of-the-art equipment and technology.


Qualifications


A bachelor's degree in a relevant technical discipline is required.


The ideal candidate will have at least 3 - 5 years of experience as a Linux Systems Administrator.


Eager to learn and work with new technologies.


Clear and concise communication skills as well as the ability to efficiently analyze and deconstruct technical problems.


Broad working knowledge of Linux operating system fundamentals.