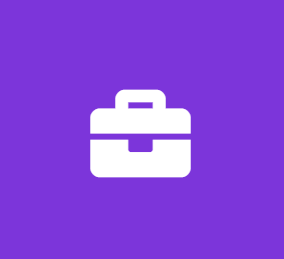 Junior Software Engineer (Developer) at Ideal Concepts, Inc. (Allentown, PA)
Ideal Concepts, Inc.
Full Time
We are looking for ambitious Junior-level Software Engineers (Developers) with demonstrated levels of varied experience. The Ideal people to work in this department will show a hunger to learn advanced technologies and consistently ask for the next project they can devour. First consideration will be for individuals who are experienced software developers with a high level of intelligence, aptitude to learn and a drive to innovate. Be hardworking with a proven track record of having excelled in your field and we'll be sure to contact you quickly. This is a unique opportunity to join our fast-growing and technology first company.
We build advanced software and internet applications which tie complicated multi-platform back-end systems, to leading edge, innovative, front end web software technology. We embrace the newest technologies, and software paradigms, and place an extreme emphasis on both software architecture and client usability. This effort leads to the building of innovative technology, not only in our industry, but in the overall IT industry.
Responsibilities:


Analysis of user requirements


Researching, designing and writing new software programs


Expanding existing programs by analyzing and implementing new features


Creating technical specifications and test plans


Writing and testing code and then refining as necessary


Maintaining systems by monitoring and correcting software defects


Investigating new technologies


Working closely with other staff, such as project managers, graphic artists, designers, developers, systems analysts, and sales and marketing professionals


Requirements:


1 - 2+ years of experience in software development using Microsoft stack (C#, ASP.NET, SQL Server, etc.) OR experience in Java, C++ programming and willingness to learn C# programming language


Experience in the design & deployment of SQL objects and relational databases design.


Knowledge of HTML, CSS, JavaScript, JQuery, SQL, and Web Services


Excellent understanding of Object Oriented software design


Significant complex software design and architecture experience


Aptitude and desire to learn new technologies


Excellent written and verbal skills


Comfortable working independently and in a team environment


Bachelor's degree


Benefits:


Generous PTO policy


8 paid pre-determined holidays


Employee 401k Plan


Fully covered health benefits (100% company contribution), including major medical, dental, vision, and life insurance


Technology-focused, fast-paced working environment


Professional team atmosphere with motivated, career-driven professionals as co-workers


Expansion and growth with one of the top health insurance marketing companies in the nation


H1B visa transfers and sponsorships available


EAD holders or other visa holders are considered