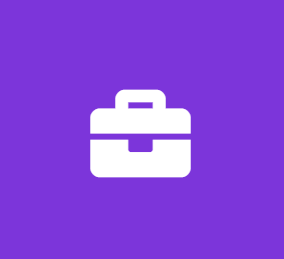 Systems Administrator at NetImpact Strategies, Inc. (Falls Church, VA)
r at NetImpact Strategies, Inc.
Full Time
We have an immediate opportunity for a Systems Administrator II to join our talented team in support of a federal client in Washington, DC.
Typical responsibilities include:


Develop, run tests on, implement, and/or maintain operating system and related software


Establish and implement standards for computer operations for compatibility between hardware and software, according to specifications and parameters


Troubleshoots and/or resolves software, operating system, and networking problems.


Schedules, performs, or monitors system backups or, when necessary, performs data recoveries.


Demonstrate superb technical competency, delivering mission-critical infrastructure and ensuring the highest levels of availability, performance and security.


Manage and monitor all installed systems and infrastructure


Install, configure, test and maintain operating systems, application software and system management tools


Monitor and test application performance for potential bottlenecks, identify possible solutions and work with developers to implement those fixes


Write and maintain custom scripts to increase system efficiency and lower the human intervention time on any tasks


Participate in the design of information and operational support systems


Provide 2nd and 3rd level support


Participate in Root Cause Analysis activities


Liaise with vendors and other IT personnel for problem resolution


Maintain and supervise the inventory


Collaborates with administrative staff and technical writers to define and document enterprise-level documentation, technical outcomes, best practices, and lessons learned.


Provides reporting and metrics to ensure the quality of the application services are meeting business objectives.


Assists clients in continuous monitoring best practices to ensure optimal application performance.


Validates adherence to quality best practice of the overall enterprise architecture strategic design, development, testing, and implementation of proof of concept solutions.


Qualifications


BA/BS degree in Computer Science, Information Technology, or related field


1+ years of experience in progressive System Administration roles


Active Secret Clearance


Understand current regulatory requirements including federal standard security management practices and emerging trends within the field


Experience in providing operational and technical support for security assessments


Excellent presentation and communication skills in both oral and written form


Ability to manage dynamic deadlines and adaptability to shifting priorities


Demonstrated ability to effectively coordinate and collaborate with clients


Demonstrated ability to conduct a thorough needs analysis and implement solutions to drive business outcomes


Attention to detail and maintaining proactive communication


Ability to critically review feature requests and make alternate proposals as needed


Excellent problem-solving and analytical abilities


Strong customer service and interpersonal skills


Experience working in the Federal Government


Benefits
Perks of working at NetImpact Strategies:


Your health comes first – we offer comprehensive medical, dental, & vision insurance that starts the first of the month after you join the team


Invest in your future – 401(k) Plan – Immediately vested employer contributions; no matching required


Work hard, play hard – we offer a generous Paid Time Off (PTO) policy and observe ALL ten (10) federal holidays


Pawsitively pawesome – Pet Insurance (because our little critters are part of our families, too!)


Invest in your education – Tuition reimbursement, internal training programs, & company-sponsored industry certifications


Be part of a dynamic and collaborative work environment recently ranked by The Washington Post as a Top Workplace in 2019 & 2020!


Have fun and celebrate and give back – Team building activities, community volunteering, quarterly HQ days, & an offsite annual awards banquet


ABOUT US
NetImpact Strategies specializes in Strategy and Business Transformation, IT Modernization, Data-Driven Intelligence, Cloud Services, and Cybersecurity. We are a team of skilled Consultants who listen to our clients' needs. We design and implement comprehensive, tailored solutions that are both mindful of the client's culture and organizational dynamics. As mission needs change, new priorities emerge, technologies advance, and methodologies evolve; NetImpact stands out as a trusted advisor that can solve the challenges of today while looking for the opportunities of tomorrow. Our professionals stay abreast of these changes to provide agile, outcome-focused results for federal agency strategic and tactical needs. Approaching engagements as a partner, we provide solutions that empower our clients to achieve results that align with their mission and strategic vision.
ACCESSIBILITY NOTE
NetImpact Strategies is committed to complying with all applicable provisions of the Americans with Disabilities Act, as amended ("ADA"), and applicable state and local laws. It is NetImpact's policy not to discriminate against any qualified person or applicant with regard to any terms or conditions of employment on the basis of such individual's disability. Consistent with this policy of non-discrimination, NetImpact will provide reasonable accommodations to an individual with a disability, as defined in the ADA or applicable law, who has made NetImpact aware of his/her disability, unless doing so would cause undue hardship to NetImpact. If you are an applicant and need reasonable accommodation when applying for job opportunities within NetImpact or request reasonable accommodation to utilize NetImpact's online employment application, please contact [email protected]
EQUAL OPPORTUNITY EMPLOYER
NetImpact is committed to the development of a creative, diverse, and inclusive work environment. In order to provide equal employment and advancement opportunities to all individuals, employment decisions at NetImpact will be based on merit, qualifications, and abilities. NetImpact does not discriminate against any person because of race, color, creed, religion, sex (including gender identity, sexual orientation, and pregnancy), marital status, national origin, disability, age, veteran status, genetic information or any other characteristic protected by federal, state, and local laws (referred to as protected status).