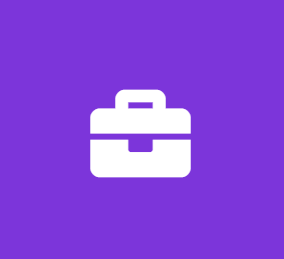 R&D Software Engineer at Tenet3 (Dayton, OH)
Tenet3
Full Time
Tenet3 is a growing cybersecurity and systems analytics firm in Dayton, OH. We provide solutions to difficult computer science, systems security engineering, and cloud-scale machine learning and data processing challenges. These solutions are delivered through software and services to government and commercial customers working on highly technical problems. We are looking for software engineers, cloud computing specialists and back end engineers to execute R&D projects.
Our R&D software engineers collaborate with company researchers and interface with product teams across the company to develop and implement technology solutions to the problems our customers face. You will work in a team that applies software design and architecture principles to build software using state-of-the-art data science tools and frameworks, data visualization engines, and scalable cloud infrastructure for massive data processing.
Software engineers are excited to be exposed to a breadth of technologies. You will build software, cloud services, front end data visualizations, cloud infrastructure, and data repositories that are part of solutions to problems in cybersecurity, data privacy, and in AI and machine learning. Your success, and the success of your teams will accelerate the pace at which we can develop, prototype, evaluate, implement, and deploy cutting edge solutions for our customers. You will be motivated by your broad-base interest in data mining and analytics, big data processing, and in working on highly technical problems.
The team develops against a modern AI and data science stack (Python & R Data Science packages; PyTorch; Apache Jena; OpenCV) and a robust web app front (Javascript; React; Pixi) and cloud (Terraform, AWS, Docker) backend.
Responsibilities with Approximate Effort
60% - Develop software supporting our research and technology development needs. Actively participate in the R&D process by helping research engineers and scientists with prototype development and in running experiments using R, Python, Javascript, and/or C++ scientific computing and data science stacks. Translate research products into performant customer-facing software that is maintainable and portable. Effectively document the development process and experimental results.
30% - Design and architect software systems interoperable with our robust production technology stack. This work includes serving as a technical point of contact, planning work execution, and reporting. Interface with the Director of Research and senior management to develop work plans and contribute to company communications, presentations and roadmaps. Participate in project reporting, evaluation, and presentation efforts.
10% - Interface with research, software development, and customer solutions teams to understand software and service requirements. Propose new R&D systems of benefit to the company and our customers.
Requirements


Ability to obtain a U.S. Department of Defense security clearance.


A BS in computer science, electrical engineering, computer engineering, mathematics, statistics, or related field.


5+ years software engineering, machine learning engineering, data processing, hardware systems, and/or systems engineering experience.


Fluent in one or more of: Python, R, C/C++.


Experience with typical data science stacks for R, Python, C++, or Javascript.


Knowledge of software engineering life cycles, documentation, and design modeling.


Ability to work independently and drive your own products.


Ability to work in a dynamic environment, working multiple projects simultaneously.


Exceptional interpersonal and communication skills.


An open and friendly attitude and willingness to work in a team.


Team-player attitude willing to take from and offer direction to others.


Preferred Qualifications


MS or PhD in computer science, software engineering or related graduate certificate.


Previous technical team lead experience.


Experience with at least one of: PyTorch, PostgreSQL, OpenCV, React, Pixi, AWS, Docker, Terraform, Arduino, VLSI, Blockchain ledgers.


3+ years AWS or Azure experience and familiarity with their HPC technology stack.


Software development using ML (computer vision, NLP, text to speech, pattern recognition) technologies.


A previously obtained DoD security clearance.


Salary And Benefits


Very competitive salary


Generous PTO


Additional sick days


Floating holidays


Excellent health benefits including 100% medical, vision, and dental


HSA with company contributions


401(k) Retirement Plan with company match and profit sharing


Short and Long-term Disability


Life Insurance


Casual environment with smart, creative people


Flex time


Free coffee and snacks


About Tenet3
Tenet3 is a cyber analytics company based in Dayton, Ohio. We develop software products supporting advanced machine learning, property graph analysis, and enhanced human cognition. Our tag line is Cybernetics. We seek synergies between human insights and machine automation. Working together our software platforms and human analysts enable a concept we call explainable security. This offers our customers a unique window into the trustworthiness of complex, interconnected, cyber-physical systems. Successful software drives our growth. We need you, your talents, and your experience to drive our success.
Tenet3 provides equal employment opportunities to all employees and applicants for employment without regard to race, color, ancestry, national origin, gender, sexual orientation, marital status, religion, age, disability, gender identity, results of genetic testing, or service in the military. Equal employment opportunity applies to all terms and conditions of employment, including hiring, placement, promotion, termination, layoff, recall, transfer, leave of absence, compensation, and training.