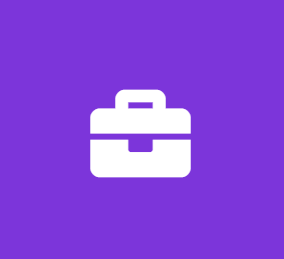 Business Intelligence Developer at Trilliant Health (Brentwood, TN)
Trilliant Health
Full Time
Is this the Right Job for You?
The Business Intelligence Developer supports Trilliant Health's goals, values and philosophy by exhibiting the following behaviors: excellence, quality service, commitment and accountability. As a member of the Trilliant Health team, performance includes demonstration of the following accountabilities: communication, teamwork and job knowledge. This position is responsible for working with stakeholders, both leadership and subject matter experts, to implement best practices for data modeling and data visualization across multiple use cases.
The Role


Ability to write custom calculations (or queries) within the Tableau data visualization tool.


Adheres to BI development standards.


Analyzes user requirements/business requirements of projects and designs software solutions.


Interprets written business requirements and technical specification documents.


Creates and writes new software application code to written technical specifications for external and internal use.


Investigates, analyzes, documents and corrects reported bugs, defects or changes to existing software.


Performs maintenance programming and correction of identified problems with any Trilliant Health's software.


Supports, maintains and documents BI functionality.


Researches, evaluates and identifies new technologies for implementation as necessary.


Reacts productively to change.


Maintains confidentiality of company and client information.


Work within HIPAA guidelines.


Performs other duties as assigned.


What You Need to Bring to the Table


Bachelor's in Math, Engineering, or Computer Science (or technical degree with commensurate industry experience).


Experience in Tableau (Power BI or Google Data Studio a plus)


Understanding of the Tableau dashboard development lifecycle


Experience designing user stories in a Tableau reporting environment


Experience in working with business intelligence processes and tools


Experience in SQL


Experience working on or connecting to data warehouses (star/snowflake schema)


Nice to Haves


Experience with Git


Experience with healthcare technology companies


Working knowledge of .Net framework and Microsoft Web applications and services


Knowledge of design patterns, security best practices and defensive programming


Office Environment
As a Business Intelligence Developer, you will work in an open office setting, with other team members. The environment is fun, fast, open, and biased towards action. The expectation is that you will use the space and materials available to you to be great at supporting your product, clients, and team.