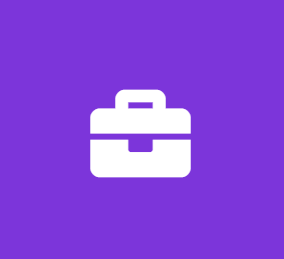 Productivity Platform Engineer at GCM Grosvenor (Chicago, IL)
orm Engineer at GCM Grosvenor
Full Time
SUMMARY
GCM Grosvenor is hiring a Productivity Platform Engineer in the Technology Product & Strategy department of a dynamic alternative investment management firm. This role will be responsible for administering our enterprise productivity platforms and building solutions on them. Core platforms include:


Microsoft Power Automate Suite (Power BI, PowerApps, Power Automate)


Microsoft 365 Productivity Suite (SharePoint, Teams, OneDrive)


ServiceNow


Atlassian Suite (Jira Software, Jira Service Desk, Confluence, Trello)


Tableau


The Productivity Platform Engineer will collaborate with business units across the firm to deliver efficiency gains through our enterprise productivity platforms.
RESPONSIBILITIES
The individual will be involved in the following critical activities:


Apply platform best practices to administer our productivity platforms


Partner with business sponsors and aligned product teams to design and implement creative solutions to increase efficiency


Keep up to date with new platform features and the productivity platform landscape


Serve as primary contact for users to determine what tools best align to use cases


Bring a user-focused approach to solution design and decision making


EDUCATION, SKILLS AND EXPERIENCE REQUIREMENTS
The ideal experience and critical competencies for the role include the following:


Bachelor's degree.


2+ years of experience with our core platforms.


Experienced in and passionate applying productivity tools to solve business problems.


Basic engineering skills (e.g. .NET, Python).


Effective communication and ability to synthesize complex concepts for various audiences.


Data and detail-oriented decision-making with affinity for tinkering with data and reporting tools.


Powerful analytical skillset and can motivate others to share your vision and enthusiasm.


Adaptable, dependable, and dedicated to your products and team.


In terms of cultural fit, the successful candidate will be self-motivated and energized by working amongst a group of thoughtful, smart and successful colleagues. He or she will enjoy being part of an organization focused on excellence and will be a naturally collaborative person who enjoys interacting with individuals at all levels. Additionally, he or she will be a strong team player with a proactive approach and the ability to exercise discretion and judgment.