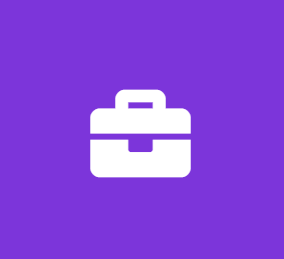 Backend Software Engineer at Jelli (Boise, ID)
Jelli
Full Time
Jelli is looking for a Backend Software Engineer to help us enhance our industry-leading programmatic audio advertising platform and audio initiatives. It is our mission to innovate and allow people to enjoy more audio by providing platform technology that supports free listening and deeper engagement. We are searching for team members who love to get their hands dirty and thrive in fast-paced environments.
WHY JELLI?
Our mission is to create the largest audio ad platform in the world and help this vibrant medium we all love - music & audio - to have the technology to compete in the world of Google, Facebook, and digital advertising. Now that we are part of the largest audio company in America, iHeartMedia, we have the potential to make a major impact.
We're a team of innovators, implementers, and thrill-seekers. Here are a few things that keep us fueled and excited to build the future of audio:


The culture





Company-sponsored happy hours, events, and game nights


Tight-knit teams that value collaboration and doing the right thing


Fully stocked kitchen with coffee, snacks, and endless beverages to keep you fueled and well-fed


Foosball, shuffleboard, and ping pong to keep things fun and get your blood moving





In this role, you'll have the opportunity to enhance our system to meet both current and future technological needs. You'll do this as part of a team that collaborates closely with our product managers and designers.
THE TECHNOLOGY


Our SaaS applications are powered by Ember.js on the front end and Java EE 8 on the back end


We utilize Amazon AWS infrastructure to host our application servers (Java, Python) and database servers (MySQL, DynamoDB, MongoDB)


WHAT YOU'LL DO ON AN AVERAGE DAY


Work on APIs, asynchronous calculations, and data processing within the Jelli ecosystem


Collaborate with your team in a fast-paced and iterative Agile process


Engineer solutions and automated tests so code can be rapidly deployed


Analyze data to improve performance, stability, and usability of our products


Enhance our system to meet both current and future technological needs


WHAT'S REQUIRED?


2 - 3 years professional experience coding in Java


Experience working with RDBMS (MySQL preferred)


Experience with Source Control systems (Git preferred)


Bachelor's degree in Computer Science or related field


Excellent communication and collaboration skills


Positive attitude and a willingness to learn and grow


BONUS SKILLS


Experience with Linux/UNIX


Experience building SaaS products


Experience with rapid release cycles and/or continuous deployment