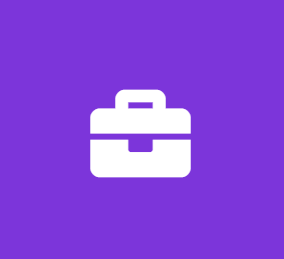 Software Engineer, Full Stack at Forward (San Francisco, CA)
Forward
Full Time
Forward is on a bold mission to make high quality healthcare available to a billion people across the globe. We're building the world's most advanced healthcare platform from the ground up, combining hardware, software and doctors under one roof. We are scaling our engineering team and looking for world-class engineers with experience and expertise in building scalable software solutions for real-world problems. As an early member of our engineering team, you'll have a key role in building the future of healthcare from first principles. You can read our story here or check out a quick YouTube video.
WHAT YOU'LL DO:


Tackle problems on the boundary of software, hardware, and the real world.


Work with top-flight software and hardware engineering talent from places like Google, Amazon, Nvidia, Palantir, and NASA JPL.


Own entire projects while working alongside cross-functional teams of physicians, designers, and operators.


Lay the foundational groundwork for our engineering systems and practices.


Collaborate with domain experts in fields like AI and NLP. Our engineers made major contributions to projects such as Amazon Go and TensorFlow.


Your work will directly contribute to saving and improving people's lives. For real. :)


WHAT WE'RE LOOKING FOR:


Impact - You're deeply mission-driven and you think there's more to life than software that enables puppy ears to be superimposed on photos. Although we concede those are cute.


Full stack - You've done front-end, back-end, and every kind of end.


Product passion - You care about the bits you ship ending up in users' hands. You don't really need a product manager because you're basically one yourself.


Entrepreneurship - You're a self-starter who loves to own things end-to-end. You don't ask for permission - you're too busy making things happen.


Team player - You know how to make those around you better and feed off their energy. You take care of your teammates.


Curiosity - You like to mess around with computer vision, hardware hacking, or bioinformatics in your free time? You made your own smart mirror? Boy have we got some fun things for you…


You have a BS or MS in computer science or a related field


WHY JOIN FORWARD? We don't want to just move dollars around the healthcare industry - we want to rebuild it and fix it. All of it. You'd be a major part of the story behind one of the most ambitious startup attempts of the past decade and you'd work with a team of people who want to use their talents for good.