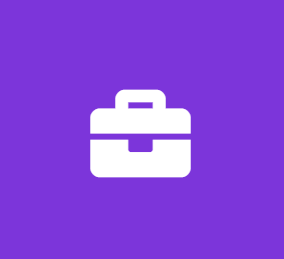 Software Engineer at Resurgent Capital Services (Mason, OH)
Resurgent Capital Services
Full Time
Building Bridges, Moving Ahead
Work hard. Play hard. Breathe Easy. That's a nutshell description of the professionals who thrive at Resurgent. Regardless of their position, our people are ambitious and entrepreneurial, attracted to the fresh point-of-view of an evolving, growing company. They are personable and patient, attracted to the collaborative nature of our company. And they are centered, understanding the balance needed to achieve success at work and harmony at home.
Resurgent Capital Services in Mason, OH, is looking for a Software Engineer with roughly 2-5+ years of experience to join our Enterprise IT Services Team.We're looking for motivated people who enjoy technology and like to share their ideas with others. We have a very strong team and we plan to keep it that way, so if you're passionate about software development, enjoy working in an agile environment, and want to be challenged often, we want to hear from you!
Who you are:
·Enthusiastic about developing the best software available and providing the ultimate customer experience.
·Responsible for creating work estimates, technical project plans, and implementation plans.
·Interested in research on emerging development technologies, products, and processes.
·Able to work collaboratively and independently within an agile project team.
·Excited to work on cutting-edge technology and staying current by applying new technologies such as Azure PaaS cloud development.
What you bring:
·An associate degree or higher in a related area, preferred
·Proficient in .NET Framework and C#
·Hands-on experience in front-end web technologies (Angular/Similar framework, JavaScript, HTML5, Typescript, Bootstrap)
·Familiar with distributed architecture, relational databases, SQL Server Development
·Exposure to event driven architecture, message-based patterns, and asynchronous programming
·Experience developing custom software
·Demonstrated experience in IT concepts and practices
·Understands the software development lifecycle and is familiar with more than one approach to software development
·Experience working in a team-oriented, collaborative environment
·Good communication skills with a customer support orientation
·Excellent problem-solving skills
·Familiar with application lifecycle management tools like TFS/Azure DevOps/Git
What we offer:
·A competitive salary with annual bonus and an excellent benefits program.
·A solid work-life balance, 10 paid holidays, robust benefits program, casual dress working environment.
· Training to keep you current with full access to Pluralsight, Visual Studio Subscription with Azure credits, and opportunities to attend local training events and/or conferences like Stir Trek and CodeMash.
·Opportunities to give back to the community by participating in civic and charity events with colleagues.
·Ability to work with phenomenal talent and friendly team of professionals.
We would be honored if you applied to join our team! We are an equal opportunity employer,offering a fantastic work environment, challenging career opportunities and competitive compensation.