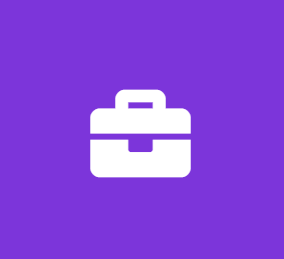 Cloud Software Engineer at Appian (Tysons, VA)
Appian
Full Time
Cloud Software Engineer
Building the cloud infrastructure for the leading low-code platform requires agile, reliable, highly secure, highly scalable, and highly available systems. As a Cloud Software Engineer I, your mission will be to make that goal possible. At Appian Cloud, you will make substantial impact on the growth of our cloud platform working within an agile team to develop, test and deploy software to orchestrate and enhance our Platform as a Service (PaaS).
We're committed to pushing cutting edge trends in cloud infrastructure development in order to create the best possible experience for our customers. This position requires the mental agility to drive success in our extremely fast development cycle, where it's common to write code and have it go live on our platform minutes later. We continuously push code to production developed in small autonomous teams, teams that build software to orchestrate our cloud platform, and enhance our offering with features that extend our PaaS capabilities for our customers around the world.
In the Appian Cloud Team you make impact immediately, join our mission and learn how to write software that runs a platform as a service.
About the Job:
You will


Work with a talented team of Software Engineers and Architects to develop and implement software to control the life cycle of the infrastructure that runs Appian as PaaS using Amazon Web Services (AWS).


Learn best practices to design and implement highly-available and highly-secure software in a mature SDLC, where security is priority #1.


Collaborate in the development, testing and implementation of critical features of our roadmap to enhance our cloud platform.


Drive innovation by coming up with new and exciting ideas to creatively solve complex problems.


Actively participate in retrospectives to improve our agile practices.


Partner with our technical support team understanding service pain points and addressing those through innovative solutions.


Continuously improve Appian Cloud management applications and services.


About Us:
Appian makes building complex software simple. We've built our low-code platform from the ground up with the power to address some of the world's toughest business problems. It's exciting and challenging work with exciting and fulfilling rewards. It takes the right person…is that you?
About You:


Bachelor's degree in Computer Science, Computer Engineering, or similar.


Superior academic achievement with a GPA of 3.7 or higher (preferred)


Fluency in any modern object oriented programming language (e.g., Java, Python, etc.)


Fluency with RDBMS database technology (e.g. MySQL, Oracle or Amazon RDS, etc.)


Passion for improving the operations and reliability of complex, multi-tier systems.


Familiarity with Git


Excellent spoken and written communication.


Previous software development internship(s) or work experience


Nice to Have Experience:


Familiarity with public clouds such as AWS, Azure or GCP.


Experience with at least one linux scripting language (e.g. bash/shell, perl, etc.)


Appian Corporation is an equal opportunity/affirmative action employer. All qualified applicants will receive consideration for employment without regard to sex, gender identity, sexual orientation, race, color, religion, national origin, disability, protected Veteran status, age, or any other characteristic protected by law. Further, Appian will not discriminate against applicants for inquiring about, discussing or disclosing their pay or, in certain circumstances, the pay of their coworker, Pay Transparency Nondiscrimination.