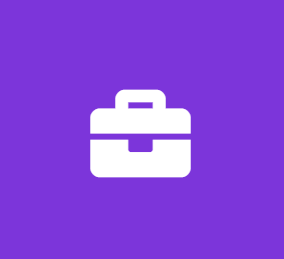 [Remote] Data Engineer at Randstad USA (Atlanta, GA)
Engineer at Randstad USA
Full Time
The Data Engineer will work on collecting, storing, processing, and analyzing huge sets of data. The primary focus will be on choosing optimal solutions to use for these purposes, then maintaining, implementing, and monitoring them. You will also be responsible for integrating them with the architecture used across the company. Because we work on the cutting edge of a lot of technologies, this job requires a creative problem solver, resourced in getting things done, and productive working independently or collaboratively.
Duties and Responsibilities Description
• Data - Analysis, Modeling, Architecture, etc. - Completes work with some independence and some guidance from senior members of the team. Gather and process raw data at scale. . Work closely with our data science team (ad hoc analysis of the data). Acquire data from primary or secondary sources and maintain databases/systems. Create data sets and tables to store data. Make and test database schema changes when needed. Identify user needs to create and administer the data lake. Ingest and move data between databases that includes relational and no-SQL databases like Oracle, SQL Server, MongoDB, Elastic Search, Google Bigquery etc.Implement security measures by encrypting sensitive data
• ETL Development - Completes work with some independence and some guidance from senior members of the team. Build and implement ETL processes. Modify ETL jobs to improve performance and efficiency
• Support: Troubleshoot medium complexity problems
Education Background 4 Year / Bachelor's Degree


Computer Science, Statistics, Applied Mathematics or equivalent


Work Experience


Experience with integration of data from multiple data sources utilizing ETL tools (Talend, Informatica, PDI, Kapow etc.)


Strong knowledge of and experience with database systems (Oracle, SQL Server, MySQL, google BigQuery, MongoDB, Elastic Search etc.)


Understanding of distributed computing principles,


Programming Language (Python, Java, C, etc.)


Experience with NoSQL databases, such as (Hbase, Spark, Hive, Cloudera etc.)


Knowledge, Skills, and Abilities


World League IT Competencies


Business Impact: Intermediate Business Domain knowledge.


Strategic Architect: Intermediate level understanding of technical area relevant to role.


Influential Networker: Influential within team.


Governance & Protection: Follows Risk management protocols.


Culture of Innovation: Identifies opportunities for improvement within work area.


Proficient using Google mail, calendaring and shared drives


• Leadership 2020 Competencies


Intellectual Strength: Demonstrated success working with abstract requirements. Intermediate Ability to identify issues/gaps at early stage. Intermediate Problem solving. Demonstrated ability to apply concepts appropriately.


Agility: Ability to respond to customer needs with speed and accuracy. Willingness and eager to learn; is curious.


Excellent Execution: Ability to follow standards & directions. Ability to multi-task and prioritize work. Accountable for personal results and teamwork. Asks for guidance as needed.


Leadership: Sense of ownership & Commitment. Values diverse perspectives. Has a high standard for own work and result.


Connecting: Effective verbal and written communication skills. Ability to communicate commitment and work collaboratively.


Partnering: Basic situation analysis combining the technical and business point of view.