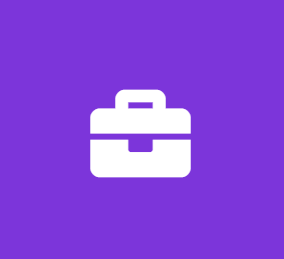 iOS Engineer at Reclip (Beverly Hills, CA)
Reclip
Full Time
Role
We're looking for an iOS developer to join our team. We're still in stealth, so we can't say too much here, but you'll be working on all areas of the app including:
- Animation tools
- Content capture tools
- Editing tools
- Content rendering, formatting and distribution
- Content discovery and consumption
Skills and Experience
You should have:
- deep intuition for programming iOS - we're constantly hitting the limits and need creative solutions to nail the spec.
- the magic touch when it comes to Swift and Objective C.
- experience building audio recording software (bonus if this was on iOS).
- experience building and shipping production-quality code.
- undergraduate degree in Computer Science, Engineering, Maths or Physics.

Team and Culture

While we can't say much about the product (until we talk), we can definitely tell you about the 3 co-founders. We are three brothers, who all studied at the University of Cambridge. (Theology, Physics Ph.D., and Philosophy respectively). Josh was the 1st employee at Breadcrumb that exited to Groupon. He then led the UK's largest retail incubator before moving to LA to run product at Skurt (acq. by Fair). Joel commercialized his Ph.D. into a business venture with a Nobel prize-winning scientist, working on Graphene applications in renewable energy. He also co-founded a b2b neobank for the crypto space with Dan, that did $1.5bn in GMV in its first year, and banked the likes of Coinbase, Binance, Kraken, and Gemini. Before building the bank, Dan was one of the first 5 hires @ the British food-delivery unicorn Deliveroo and played a major role in their national expansion. This is the first time all three of us have worked on a project together and we are looking for the best people to join us!
We have a big, unique vision for Reclip. It's been an incredibly exciting journey so far. If you're talented and you want to work on something utterly original with the potential to change the world (again!), we want you to join us.