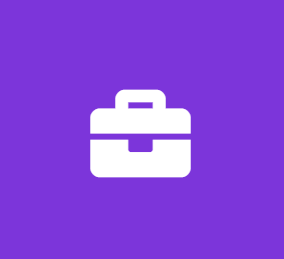 DevOps Cloud/Kubernetes Engineer at Vail Systems Inc. (Chicago, IL)
Vail Systems Inc.
Full Time
DevOps Engineer
Vail is a software engineering company that develops its own technology to produce innovative solutions for customers. We support the voice needs of Fortune 500 enterprise customers, including state-of-the-art IP telephony, IVR, call routing, contact center integrations, and cutting-edge real-time analytics, as well as other research initiatives. Vail Platform Operations implements, maintains, monitors, designs, and secures systems and voice platforms with the strong high-availability requirements of a carrier-grade hosting environment. As a DevOps Engineer you will work with software and systems engineers to evaluate, introduce, and operationalizecontainer and orchestration toolsfor our carrier-grade platform.
Responsibilities



Work collaboratively with software and systems engineers to deploy, operate, and troubleshoot systems that are part of a 24x7 carrier-grade voice platform with soft real-time and low latency requirements.




Help automate and streamline operations and processes. Build and maintain tools for deployment, monitoring, log management, and other operations.




Evaluate, introduce, and operationalize container and orchestration tools for our carrier-grade platform.




Operationalize new application and platform components, infrastructure, and critical systems.




Participate on project teams in designing and delivering solutions.




Develop migration strategies when switching to new technologies.




Create and maintain systems documentation and procedures.




Troubleshoot issues on 24x7 carrier-grade voice platforms, sometimes in customer facing situations.




Maintain compliance with security standards such as PCI and HIPAA.



Qualifications


Bachelor's degree in Computer Engineering, Computer Science or a related field.



7+

years

'

experience

in Linux/

unix

system administration.




Proven responsibility for managing mid- to large-sized server environments with strong high-availability requirements.




Strong analytical and troubleshooting skills.




Experience with configuration management using

SaltStack

, Puppet, Chef, or an equivalent.

SaltStack

experience preferred.




Scripting experience in Shell (bash,

zsh

, etc.) as well as in Python or Perl.




Familiar and experienced with monitoring, logging, and orchestration solutions for cloud native architectures, such as Prometheus, ELK, and Kubernetes.




Technical understanding of virtualization and container architectures.




Experience with Docker required.




Experience with cloud services, AWS preferred.




Experience with continuous integration solutions, such as Jenkins.




Expert-level knowledge in multiple areas of systems engineering and administration.




Possess

an in-depth knowledge of a wide variety of open source technologies.




Knowledge of best practices and IT operations for carrier-grade, highly-available services.