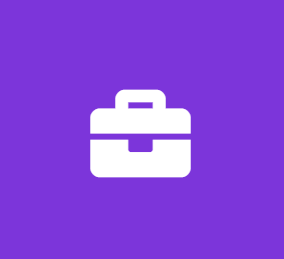 Junior Java Software Engineer at JPMorgan Chase Bank, N.A. (Plano, TX)
JPMorgan Chase Bank, N.A.
Full Time
As a member of our Software Engineering Group we look first and foremost for people who are passionate around solving business problems through innovation & engineering practices. You will be required to apply your depth of knowledge and expertise to all aspects of the software development lifecycle, as well as partner continuously with your many stakeholders on a daily basis to stay focused on common goals. We embrace a culture of experimentation and constantly strive for improvement and learning. You'll work in a collaborative, trusting, thought-provoking environment-one that encourages diversity of thought and creative solutions that are in the best interests of our customers globally.
This role requires a wide variety of strengths and capabilities, including:
* BS/BA degree or equivalent experience
* Understanding of architecture and design across all systems
* Working proficiency in developmental toolsets
* Knowledge of industry-wide technology trends and best practices
* Ability to work in large, collaborative teams to achieve organizational goals
* Passionate about building an innovative culture
* Proficiency in one or more modern programming languages
* Understanding of software skills such as business analysis, development, maintenance, and software improvement
* Must have intermediate to advaced experience in Java, Spring Framework (Spring Boot is a plus), and NoSQL databases like Cassandra.
* Database/SQL skills (preferably Oracle PL/SQL)
* RESTful web service design and programming (JSON based experience desired.
* Understanding and practical experience following sound code management practices including source code management and CI/CD pipelines
* Experience working on a UNIX platform, using build tools like Maven
Chase is a leading financial services firm, helping nearly half of America's households and small businesses achieve their financial goals through a broad range of financial products. Our mission is to create engaged, lifelong relationships and put our customers at the heart of everything we do. We also help small businesses, nonprofits and cities grow, delivering solutions to solve all their financial needs.
We recognize that our people are our strength and the diverse talents they bring to our global workforce are directly linked to our success. We are an equal opportunity employer and place a high value on diversity and inclusion at our company. We do not discriminate on the basis of any protected attribute, including race, religion, color, national origin, gender, sexual orientation, gender identity, gender expression, age, marital or veteran status, pregnancy or disability, or any other basis protected under applicable law. In accordance with applicable law, we make reasonable accommodations for applicants' and employees' religious practices and beliefs, as well as any mental health or physical disability needs.
Equal Opportunity Employer/Disability/Veterans