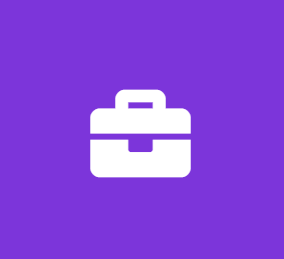 Java Documentation Developer at Superior Traffic Services (Missoula, MT)
on Developer at Superior Traffic Services
Full Time
Position Overview:
Superior Traffic Services needs a detail-oriented person to work with existing software code and the person who developed the code to document the code, its functionality, and its methodology, such that other developers can work on that code with a kind of guide map.
Besides the documentation of existing code, the goal of Superior Traffic Services is to begin to integrate apps and functionality on two different platforms: one Linux-based, the other Java-based. While this position will not be responsible for integration of the two platforms, the incumbent will need to participate in software development meetings and provide thoughts and insights for integration as part of overall software development growth.
The position is in Missoula, Montana, and the senior software developer is in Minnesota, so the interaction between this position and the senior software developer would be remote work.
Job Description:


Document code;


Contribute to the growth and development of software;


Identify bugs during the documentation process;


Identify software risks and make recommendations to minimize risks related to performance bottlenecks; ability to anticipate problems;


Become familiar with Linux-based software;


Be a software quality champion and engage with software development and product management teams;


Be a self-starter with the ability to deliver on time with quality and handle multiple tasks simultaneously.


Skill Set:


Scrupulous documentation skills


Highly organized


Good communicator


Inquisitive/curious


Team player


Efficient time manager


Qualified candidates must:


Be strong in the following languages: Java, JSF, Javascript, HTML, CSS (light), SQL, Bash script, Python


Know how to use Java EE, Object Oriented Dev, Relational DB, PhoneGap (Cordova), Networking, Serial Comm


Be able to work in the integrated development environment with Eclipse, Intellij IDEA, Android Studio, Xcode


Ability to work in large, collaborative teams to achieve organizational goals


Minimum 3 years in software development


Bachelor's degree in Computer Science (or equivalent), or substantial professional experience in this specific area of test


Have strong problem-solving and analytical skills


Good to Have:


Experience with Amazon Web Services


Familiarity with Linux, scripting, and test software; Specific experience with Debian, C++, Python and/or other modern Linux-friendly languages and package considered a plus


Working Conditions:


Weekdays with occasional work outside of typical business hours


Compensation & Benefits:


DOE


Health and dental benefits


Retirement Plan


Core Values:
Dependability: Service driven, One-team approach, Willingness to help others
Responsiveness: Communication is key, Needs assessment loop, Prompt feedback
Bravery: Fearless pursuit, Authentically you, Positive growth
Ranch Mentality: Owner mentality, Uses available resources, Ingenious
Ingenuity: Outside the box thinker, Insightful participation, Creative solutions
Tenacity: Sticking-with-it attitude, Persevere through challenges, Drive for future success