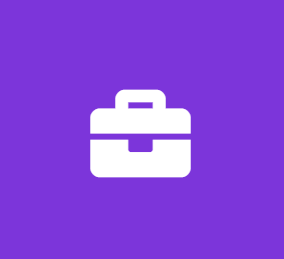 QA Engineer Associate at Data Gumbo Corporation (Houston, TX)
at Data Gumbo Corporation
Full Time
Data Gumbo is currently looking for a Testing Engineer to grow with our team and continue building our dynamic and collaborative culture. Our ideal candidate will provide application test planning, test automation and execution, defect tracking and test documentation for DG's software products. This position works collaboratively with the Developers, Business Analysts, Project Managers, and DevOps to deliver a high quality product.
Responsibilities:


Design and Script Test Scenarios, Test Cases & publish Test Results


Participate in the Design and set up of test beds, test automation infrastructure to exercise and test access networks based on customer and company test plans.


Make updates to the Integrated Automation Test Suite as needed


Understand product requirement documents and the existing business cases in order to create relevant test cases.




Define test objectives, write and execute test cases and test scenarios to ensure that software products meet design specifications and ensure consistency, completeness, accuracy and testability of product requirements.




Prepare and maintain complex data sets to test logic, error handling and system workflows for automation


Troubleshoot issues discovered during testing, log defects in defect tracking system and assist internal teams in verifying issues reported by customers.


Ensure all test activities meet customer defined processes and deadlines.




Participate in full testing life cycle, including requirements validation, test planning, and test case identification/development, development of test automation framework, functional testing, performance testing and user acceptance testing.


Collaborate with stakeholders to formulate testing scenarios and facilitate testing.


Work as part of an Agile Scrum team to ensure a successful product delivery. Suggest and negotiate product testability enhancements and process improvements.


Ensure traceability from business requirements and technical specifications to test conditions and problem reports.




Be a team player and self-starter with high level of initiative


Required Skills & Experience


3+ years of experience working as an automation engineer (QA or SDET)


2+ years of automating tests for the web platform, preferably in JavaScript.


Experience building tests against Web apps, REST APIs, and mock endpoints


Experience in executing test runs and reviewing failures


Solid understanding of testing principles, testing types, and methods.


Basic understanding of CI/CD concepts


Strong problem solving and communication skills


Nice To Haves




Experience writing end to end tests using UI framework supporting Javascript


Experience with Oil & Gas industry applications