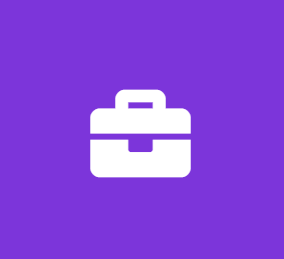 IT Administrator (for an AMAZING company in the BEST city!) at Superior Traffic Services (Missoula, MT)
r (for an AMAZING company in the BEST city!) at Superior Traffic Services
Full Time
Position Overview:
Superior Traffic Services is looking for a person to take care of our in-house computing needs. This is a "hands on" position responsible for addressing virtually everything related to computers, internet connectivity, and internet security for employees.
In large part it will be maintaining Windows machines and making sure the office network is in good shape. This will also include keeping track of software updates and SAAS due dates, building a fleet of company-specific devices (likely laptops), as well as handling internet security.
Superior Traffic Services is a fast-growing company, and this position will need to have the foresight to plan for an increasing staff. Our company does its own software development and creation of IoT devices. While the in-house and customer-facing computer work is not anticipated to overlap, a responsive, ingenious and dependable environment between all employees at Superior Traffic Services is paramount.
Job Description:


Prepares the annual IT operating budget, develops capital improvement budget and evaluates the acquisition and installation of new equipment (hardware and software);


Develops and implements operating procedures for computing and Information Technology;


Maintains a library of all system software and ensures all licensing requirements have been met and are current for all existing software;


Manages contracts and licenses for computing and IT services and equipment (includes internet, phone service and application software);


Is responsible for the development, review, testing and certification of all back-up and disaster recovery procedures and plans;


Maintains all IT hardware, software, networking and audiovisual equipment, and integration with printing and telecom;


Stays on top of industry trends for IT, cybersecurity and other relevant areas;


Primary liaison with third-party, routine penetration testing and responsible for implementing updates/improvements as a result of testing outcomes;


Supports all infrastructure for all remote offices (as they are developed);


Keeps leadership informed by providing regular updates and reports on development efforts, priorities, and projects.


Skill Set:


Effective problem-solving skills


Broad Technical Expertise


Good communicator


Inquisitive/curious


Calm under pressure


Team player


Efficient time manager


Qualified candidates must:


Bachelor's or Associate's degree in Information Technology, Network Administration, or equivalent; or equivalent professional experience may be considered.


Strong communication skills and the ability to work in a fast-paced environment.


Be capable of working 40+ hours per week


Good to Have:


The qualified candidate would have at least 4 years of experience as an IT Administrator


Experience with Amazon Web Services


Experience with Linux


Experience with NetSuite


Cisco CCNA and or CCNP certifications


CompTIA A+ certification


Microsoft certifications


Working Conditions:


Weekdays with occasional work outside of typical business hours


Compensation & Benefits:


DOE


Health and dental benefits


Retirement Plan


Core Values:
Dependability: Service driven, One-team approach, Willingness to help others
Responsiveness: Communication is key, Needs assessment loop, Prompt feedback
Bravery: Fearless pursuit, Authentically you, Positive growth
Ranch Mentality: Owner mentality, Uses available resources, Ingenious
Ingenuity: Outside the box thinker, Insightful participation, Creative solutions
Tenacity: Sticking-with-it attitude, Persevere through challenges, Drive for future success