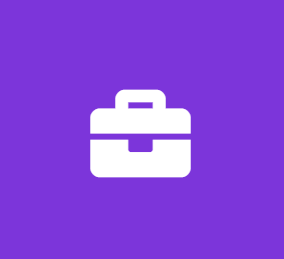 Firmware Engineer at SpaceX (Hawthorne, CA)
SpaceX
Full Time
SpaceX was founded under the belief that a future where humanity is out exploring the stars is fundamentally more exciting than one where we are not. Today SpaceX is actively developing the technologies to make this possible, with the ultimate goal of enabling human life on Mars.
FIRMWARE ENGINEER
The embedded software team is responsible for architecting, developing and verifying firmware for SpaceX vehicles. The team works closely with electrical engineers, software engineers and customers across the company to deliver high quality products on a rapid development schedule. Successful applicants will take responsibility for the development, testing and deployment of mission-critical avionics systems as part of a close-knit team of exceptional software engineers.
RESPONSIBILITIES:


Deliver highly reliable embedded software for SpaceX designed hardware


Work with engineers across the department to develop new products, from prototype through production and flight


Take ownership of your firmware products, including verification testing and writing documentation


Follow the SpaceX flight software development process and write great software for manned spaceflight


BASIC QUALIFICATIONS:


Bachelor's degree in computer science, engineering, math or science discipline


2+ years of experience writing embedded software in C, C++ or a similar language


PREFERRED SKILLS AND EXPERIENCE:


2+ years developing software for the ARM Cortex family or a similar microarchitecture


Working knowledge of hardware level software development, including use of timers, interrupts, hardware peripherals such as SPI controllers and ADCs, bootloaders and debug tools


Experience programming and testing high reliability, safety critical, and fault tolerant systems


Hardware debug experience, including familiarity with tools such as the oscilloscope, logic analyzer, protocol analyzer (SPI, CAN, Ethernet or similar)


Familiar with common electronic components and comfortable reading circuit design schematics and contributing to hardware design discussions


Strong understanding of operating system fundamentals, including schedulers, network stack, file system, memory management


Experience with defensive programming, continuous testing and similar high-reliability software development strategies


Excellent leadership, communication and teamwork skills


ADDITIONAL REQUIREMENTS:


Must be available to work extended hours and weekends as needed


ITAR REQUIREMENTS:


To conform to U.S. Government space technology export regulations, including the International Traffic in Arms Regulations (ITAR) you must be a U.S. citizen, lawful permanent resident of the U.S., protected individual as defined by 8 U.S.C. 1324b(a)(3), or eligible to obtain the required authorizations from the U.S. Department of State. Learn more about the ITAR here.