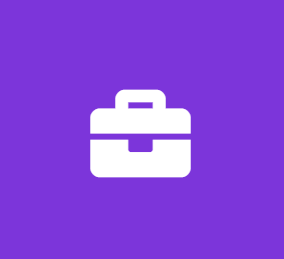 Customer Service Representative/QA Tester at Integrated Computer Systems (McKinney, TX)
ve/QA Tester at Integrated Computer Systems
Full Time
What we have
We need some help with support and quality assurance. Our customer base is growing rapidly and we're looking to bring someone on who is excited to fill this dual role. We're not perfect, and sometimes mistakes make it into released software. That's where you come in.
What we need
You should have a great eye for detail and excellent communication skills. On the support side, you need to be empathetic to customers and eager to diagnose and fix the problems they are experiencing. We're looking for someone who can dig into the problem and figure out the details that frustrated customers sometimes leave out. Once you find the information needed, you'll pass it up the chain to either a higher level CSR or on to Development.
On the QA side, you should be comfortable putting our software through both automated and manual testing. When the issue has been resolved, we need you to help us make sure that what goes out is exactly what the customer is asking for, so don't be afraid to say when something isn't quite right. Your vigilance in QA will keep more support issues from coming in.
Where you will work
During the probationary period (90 days), you will be required to be at the office. Following that period, the opportunity for remote work will be offered based on job performance and manager discretion.
Requirements


Clear communication skills


Ability to quickly acquire product knowledge


Problem-solving skills


Positive team-oriented attitude


Above-average listening skills


Personal responsibility


Confidence


Tenacity and resilience


Adaptability


Professionalism


Ability to respond quickly/improvise


Time management skills


Thick skin


Must be able to pass a background check.