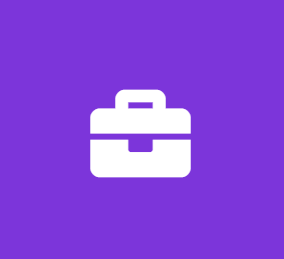 Software Operations Engineer at SpaceX (Hawthorne, CA)
ons Engineer at SpaceX
Full Time
SpaceX was founded under the belief that a future where humanity is out exploring the stars is fundamentally more exciting than one where we are not. Today SpaceX is actively developing the technologies to make this possible, with the ultimate goal of enabling human life on Mars.
SOFTWARE OPERATIONS ENGINEER
Software Operations Engineers are dynamic engineers that ensure the availability and utility of software applications throughout SpaceX. Most of these applications support vehicle engineering design, manufacturing, and test. All of these applications support critical aspects of SpaceX's mission. Some applications are internal to the company, others are external to customers and partners. Software Operations Engineers are strong software engineers. They make it possible for other software engineers to solve tomorrow's problems without breaking under the weight of yesterday's solutions.
This role requires individuals who are comfortable with the responsibility of running the software of an entire business. This position is extremely challenging-- you will be stretched to contribute to a multitude of mature software systems and business domains. If you want to make sure SpaceX is successful every day, this is the role you are looking for.
Aerospace experience is not required to be successful here. We look for collaborative, intelligent, and motivated engineers who love solving problems and want to contribute towards an inspiring mission.
RESPONSIBILITIES:


Build full stack transactional systems, optimize software delivery pipelines, improve site reliability, and make existing business processes more efficient


Perform daily triage and troubleshooting of missing functionality, reported bugs, and infrastructural alerts


Understand, simplify, and automate processes to improve existing systems


Help run the business by triaging and fulfilling requests for software support


BASIC QUALIFICATIONS:


Bachelor's degree from an accredited university/college in engineering, physics, mathematics, computer science, or information systems; or 4+ years of work experience providing technical support for production software


2+ years of experience with relational databases


2+ years of experience with an object-oriented or functional language


PREFERRED SKILLS AND EXPERIENCE:


5+ years of experience with an object-oriented or functional language


2+ years of experience with AngularJS, C#, T-SQL, PowerShell, Python, Bash


2+ years of experience optimizing software delivery pipelines


2+ years of experience with telemetry tracking, monitoring, and alerting


2+ years of experience handling operational requests and support queue management


Prior on-call experience supporting production critical software


Proven ability to work autonomously


Proven ability to collaborate with a team


Proven ability to build custom tools to reduce operational toil


ITAR REQUIREMENTS:


To conform to U.S. Government space technology export regulations, including the International Traffic in Arms Regulations (ITAR) you must be a U.S. citizen, lawful permanent resident of the U.S., protected individual as defined by 8 U.S.C. 1324b(a)(3), or eligible to obtain the required authorizations from the U.S. Department of State. Learn more about the ITAR here.


SpaceX is an Equal Opportunity Employer; employment with SpaceX is governed on the basis of merit, competence and qualifications and will not be influenced in any manner by race, color, religion, gender, national origin/ethnicity, veteran status, disability status, age, sexual orientation, gender identity, marital status, mental or physical disability or any other legally protected status.
Applicants wishing to view a copy of SpaceX's Affirmative Action Plan for veterans and individuals with disabilities, or applicants requiring reasonable accommodation to the application/interview process should notify the Human Resources Department at (310) 363-6000.