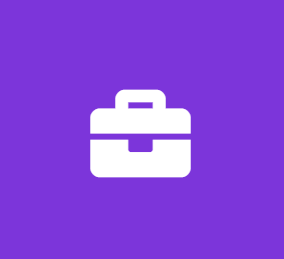 C++ Software Engineer at Hellebore Consulting Group, LLC (Wright-Patterson Air Force Base, OH)
Hellebore Consulting Group, LLC
Full Time
As a C++ Software Engineer, you will help participate in the development of advanced, high-performance mission systems for the Air Force's most advanced projects. You will adapt to a dynamic set of challenges while leveraging your experience and knowledge to advance our team.
We need an engaged engineer, passionate about technology. The right candidate is ready to step in and grow themselves. We are looking for a well-rounded software engineer, well-versed in design principles, and ready to hit the ground running designing and implementing advanced software.
It takes all types to make Hellebore great. If you are someone who enjoys creating innovative ways to reach ambitious goals, who is open to and energized by receiving honest feedback and is comfortable in a start-up environment: we should talk.
WE THINK YOU'LL CLICK WITH US IF YOU:


Aren't a punch-the-clock coder — technology has always been pervasive in your life, from building drones to contributing to open source sites


Possess high standards and strive to deliver beautiful solutions


Insist on seeing your projects through from start to finish


Stay sharp in your craft by keeping on top of new tools and staying abreast of what's going on in your field


Are open-minded, appreciate direct feedback, and revel in intellectually rigorous environments


YOU'LL GROW WITH US BY:


Having whole-problem responsibility — we don't feed engineers features and bugs to fulfill


Working in small teams — we emphasize agile, mission-driven work; not monolithic waterfall projects


Collaborating with experts in their fields, becoming one of a handful of the world's sharpest and most engaged minds


YOU'LL SPEND YOUR TIME:


Working with some seriously advanced tech


Writing code (C, C++, C++17, C++20, OpenGL, Boost)


Designing and implementing test suites


Consulting on software design, architecture development, and implementation paradigms


Working with a diverse and talented team on next-generation problems


POSITION REQUIREMENTS:


U.S. Citizen able to obtain a national security clearance (i.e. Secret, Top Secret, SCI)


A degree in Computer Engineering, Computer Science, or another related technical field


Strong Experience with C++


Demonstrated project ownership, not just participation


The ability to write an entire program using nothing but GOTO statements


COMPENSATION AND BENEFITS:
It's important to us that you have what you need to do your job best. We know that's more than just loving what you do. At Hellebore, we are proud to offer industry-leading benefits.