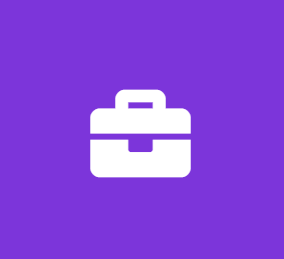 TypeScript Engineer at Royce Corporation (Aventura, FL)
Royce Corporation
Full Time
Royce Corporation is currently seeking a TypeScript Engineer to join the ERP Development Team in our rapidly growing Aventura, Florida office. The person in this position will play a key role developing and maintaining our primary ERP application. This position requires a deep understanding of modern software development such as API development, domain-driven design patterns, relational databases and version control. The candidate must possess and demonstrate skills developing Node.js applications, a solid TypeScript knowledge, and preferably SQL fluency. Experience or knowledge of commodities trading, accounting, hedging and/or international trade would be very valuable, but not required.
Primary Responsibilities



Develop code and perform QA testing for our web-based ERP application.


Perform code reviews of other team members.


Research and test new technologies and design patterns that could improve the application or the development workflow.


Help troubleshoot and fix potential bugs reported by end users.


Contribute to common code libraries, and participate in establishing functional requirements for new engine features and components.


Profile Requirements



Strong critical thinking and problem solving skills, motivation, and passion.


Experience in object oriented programming and service-oriented architectures


TypeScript knowledge and experience using it either as a frontend, backend or full stack developer


Practical experience building and consuming APIs


Solid understanding of the full web technology stack (e.g. HTTP, cookies, asset loading, caching, REST)


SQL knowledge is highly desirable


Familiar with source version controlling (Git preferred)


Candidates must currently reside in the Miami/Fort Lauderdale metro area or be willing to relocate.