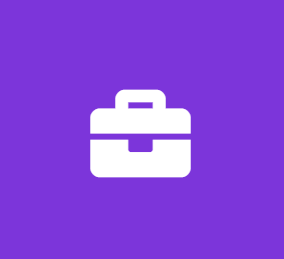 ServiceNow Software ITSM support - $2500 Non-Employee Referral Bonus! at Advanced Systems Engineering Corporation (Reston, VA)
Advanced Systems Engineering Corporation
Full Time
Work as part of a larger project team to transition the Sponsor's existing tracking systems to this new ticketing system, transition existing SharePoint applications to the new platform, and support the enterprise deployment of the platform.
Candidates must already possess a current and active TS/SCI with Poly clearance to be considered for this position
Some Responsibilities:


Work as part of a larger project team to ensure successful implementation of the environment.


Collect user requirements from various service providers and organizations.


Implement collected requirements to customize ServiceNow.


Coordinate ServiceNow changes with the Sponsor's user base and internal organizations.


Create documentation such as Standard Operating Procedures (SOPs) and training manuals for both technical and non-technical audiences.


Work with Sponsor Lead to engineer ServiceNow's data standards.


Develop on top of ServiceNow to enable Sponsor's ServiceNow applications to communicate, using API or a light weight script (e.g., Python or Java).


Develop ServiceNow services supporting the Sponsor's business processes and operations.


Automate orchestration between BSS and OSS stacks.


By submitting your resume for this position, you understand and agree that ASEC may share your resume, as well as any other related personal information or documentation you provide, with its subsidiaries and affiliated companies for the purpose of considering you for other available positions.
ASEC is an Equal Opportunity/Affirmative Action Employer. We consider applicants without regard to race, color, religion, age, national origin, ancestry, ethnicity, gender, gender identity, gender expression, sexual orientation, marital status, veteran status, disability, genetic information, citizenship status, or membership in any other group protected by federal, state or local law. Equal Opportunity Employer Minorities/Women/Vets/Disabled.