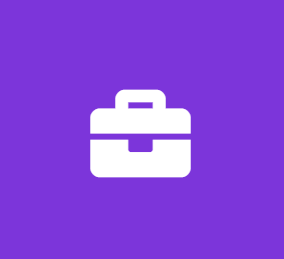 Software Developer - C# at Susquehanna International Group, LLP (SIG) (Philadelphia, PA)
Susquehanna International Group, LLP (SIG)
Full Time
On our Corporate Systems team you'll develop, customize, and integrate in-house and third party applications utilized across teams that span Human Resources, Payroll, Accounting, Tax, Legal, Marketing and Private Equity. We're a mix of Business Analysts/Project Managers, Business Intelligence Developers, Analysts and Software Developers. Our end-users are our partners and by joining us, you'll engage with them directly to enhance the functionality and usability of application suites that are instrumental to SIG's success.
So, what does this really mean for your every day? As a Software Developer, you will:


Work with technologies across the Microsoft Stack (C#, .NET, SQL Server, etc.) to manage full life cycle development. You'll have the opportunity to stretch beyond them, too. As an example, we utilize Qlik as our BI platform.


Continue to learn. If you've primarily worked with Java, that's okay. You'll have the opportunity to expand your coding expertise as you begin working in C#!


Own development projects focused on our HR, payroll, compensation and performance management systems, which are instrumental in supporting the employee experience at SIG on a global scale


Collaborate with your team members and end-users, early, directly and often. Teach learn, collaborate, and evolve the technical landscape real-time as business needs change.


Manage projects and technology initiatives within an application matrix that includes: apps we've built from the ground up, 3rd party platforms that we customize, and custom systems integrations that ensure the solutions we implement are scalable Share your ideas; we encourage them all. So if you've thought of something that could improve business processes, enhance our technical environment, or evolve our development libraries, we want to hear more about it!


Join us. Contact our Recruiter, Catie Naughton, to learn more at [email protected].
What we're looking for:


Bachelor's degree in Computer Science, Engineering, Mathematics or related discipline or its foreign equivalent plus 3 years of progressive experience developing software applications using an object oriented language. Relevant experience can be substituted for education.


Five (5) years of recent hands-on experience with .NET, C# or Java technologies; if you've mainly worked in Java, a willingness to work in C# still fits! Ability to meet deadlines and work well under pressure in a fast-paced team environment


Willingness and ability to work in all phases of the Software Development Life Cycle


We don't post salary ranges externally so any salary estimate you see listed here was not provided by SIG and may not be accurate.

SIG is not accepting unsolicited resumes from search firms. All resumes submitted by search firms to any employee at SIG via-email, the Internet or directly without a valid written search agreement will be deemed the sole property of SIG, and no fee will be paid in the event the candidate is hired by SIG.