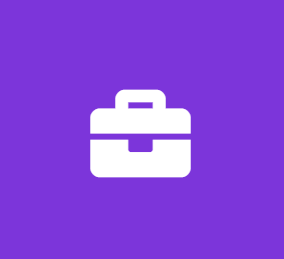 Java Fullstack Developer at Peterson Technology Partners (Birmingham, AL)
Peterson Technology Partners
Full Time
Assists the team in the design, development and maintenance of Client's Line-of-Business Software Applications. Works closely with Software Engineers and Architects in the development of system components.
Position Responsibilities:


Gathers and documents, understands and articulates functional, non-functional and business requirements that are already defined.


Assists with and demonstrated a growing proficiency in the design and development of simple software applications, model data relationships.


Learns and uses Client's software applications and infrastructure architecture.


Uses programming & technical skills in various languages and products currently used by the company as specified for the position to develop of update programs. Utilizes Java, J2EE, Javascript, Spring, markup languages such as HTML, CSS, XML, JSON, Angular


Learns to write unit tests and performs integration testing to ensure high application quality to meet business requirements.


Develops an understanding of various deployment methods, tools and writes scripts and/or procedures to ensure efficient processes.


Becomes familiar with databases and networking. Develops an understanding of the interoperability of IT assets with custom software development.


Position Qualifications:


Bachelor of Science in Computer Engineering, Computer Science or a related area of study.


2+ years of experience in a position performing software development.


Must have the ability to learn Object Oriented Concepts and the concepts of a Software Development Life Cycle.


Comfortable in various tools and frameworks used by Infinity specified for the position such as Angular, Eclipse, Struts, JSF, Grails, Foundations.


Understands the process of new application development and has the ability to apply these concepts with minimal mentoring and supervision.


Must have the ability to learn to provide support & maintenance for simple to complex software applications.


Must be able to develop insurance knowledge in topics such as Policies, Agents, Claims, Products, Marketing, Sales, Revenues and Payments.