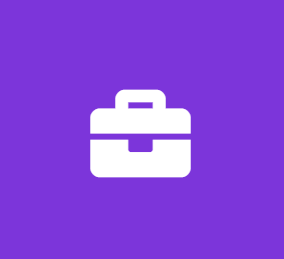 Application Engineer at Higher Logic (Arlington, VA)
on Engineer at Higher Logic
Full Time
The Application Engineer will be part of a dynamic and growing team. You will work closely with the Client Services and Core Support teams in support of Higher Logic's ever-evolving offering of leading enterprise software services. The Application Engineering team is also responsible for monitoring and troubleshooting our proprietary suite of software services and detecting application bugs. You will work with team members to support the Operations and Development teams by helping those teams and the DevOps team in managing and troubleshooting fundamental services (e.g.; IIS, Active Directory, DNS) in both physical and cloud based environments. Excellent communications skills and the ability to multitask are a must.
This role is part of a team of skilled and dedicated individuals who support Higher Logic's highly available, multi-tier enterprise SaaS solutions on a 24x7 basis within the production environments.
RESPONSIBILITIES:


Engages and collaborates regularly with team members to ensure proper cross training and minimize wasted effort.


Takes direction and feedback from management and other team members.


Follows through on assigned tasks, with some assistance.


Completes basic technical support and troubleshooting tasks, including:





Troubleshooting and resolution of Core Support customer escalations


Performing basic analysis of code to assist with triaging and remediation of application-based issues; escalating issues as necessary


Monitoring system resources & services at the application level utilizing Log Analysis & APM tools and respond to outages in a timely manner;


Resolving critical incidents utilizing tools in conjunction with associated logs.


Using basic to complex SQL queries in resolving issues







Analyzing HTML and various scripting languages in research of resolving application issues.




Ensures issue resolutions are communicated and expectations met in a timely and effective manner.


Provides content for the development and updating of product documentation as needed.


Qualifications


BA/BS degree or equivalent experience


1+ years of experience in the Information Technology field desired.


Experience in supporting SaaS applications in an enterprise environment.


Familiarity with troubleshooting using browser dev tools


Familiarity with SSMS and SQL or similar


Basic knowledge of PHP, ColdFusion or other dynamic web development languages desired.


Basic knowledge of HTML, javascript


Basic knowledge of Visual Studio


Experience with monitoring software like Datadog a plus


Highly motivated, self-starter with a positive attitude and strong initiative to face the challenges of a very fast-paced, high-energy, organization.


Excellent communication skills and ability to multi-task.