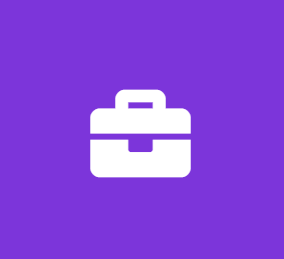 JR Architect- Technology Solutions at JPMorgan Chase Bank, N.A. (Plano, TX)
JPMorgan Chase Bank, N.A.
Full Time
As a junior member in Architecture team, you will be assisting senior team members for the design of complex, multi-system applications, including the production, testing and development environments. Your primary responsibility is to create the design artifacts and consolidate design options and facilitate the technology migration. You will identify and analyze business requirements from internal clients, as well as non-functional requirements for the solution. You will work with all USWM development teams as well as related CCB teams to identify the cross impacted applications for business demand requests, engage design discussions with AD teams and assist the design of target state solutions.
Responsibilities
* Create high-level design artifacts based on the business concept, goals & objectives and high-level requirements.
* Be involved with a structured and agile software development lifecycle
* Partner with Business, Tech Peers and Product teams to effectively communicate a technology vision & implementation strategy
* Work with the different development teams to assist in the detailed design at application level.
* Participate in development/review of architecture artifacts to ensure that the outcome is consistent with business needs.
* Maintain the SEAL metadata and AWM Taxonomy for the SUB-LOB application portfolio
* Assist the POC of new technologies
* Facilitate/track the technology migration plan
Qualifications
* BS/BA degree or equivalent
* 5+ years of software design & development experience in OOP language (Java, C# or C++)
* Excellent skills in creating application/system architecture diagrams using Power Point, Visio or Gliffy. Experience in creating Confluence or Sharepoint site is a plus
* Hands-on experience supporting Financial Services systems. Knowledge of Wealth Management is a plus.
* Understanding relevant technologies and development life cycles (Messaging System - JMS/ MQ, Service & Platform - REST/ Micro services/ Cloud, Database - Oracle/ Sybase/ SQL Server, Development Methodology - SDLC/ Agile)
* Understanding of SQL and ability to construct queries with medium-level complexity (i.e. join multiple tales with conditions, aggregations, inner/outer joins, etc.)
* Must have excellent oral and written skills being able to communicate effectively on both a technical and business level.
* Strong experience of gathering requirements and working with technical staff to develop system designs.
JPMorgan Chase & Co., one of the oldest financial institutions, offers innovative financial solutions to millions of consumers, small businesses and many of the world's most prominent corporate, institutional and government clients under the J.P. Morgan and Chase brands. Our history spans over 200 years and today we are a leader in investment banking, consumer and small business banking, commercial banking, financial transaction processing and asset management.
We recognize that our people are our strength and the diverse talents they bring to our global workforce are directly linked to our success. We are an equal opportunity employer and place a high value on diversity and inclusion at our company. We do not discriminate on the basis of any protected attribute, including race, religion, color, national origin, gender, sexual orientation, gender identity, gender expression, age, marital or veteran status, pregnancy or disability, or any other basis protected under applicable law. In accordance with applicable law, we make reasonable accommodations for applicants' and employees' religious practices and beliefs, as well as any mental health or physical disability needs.
Equal Opportunity Employer/Disability/Veterans