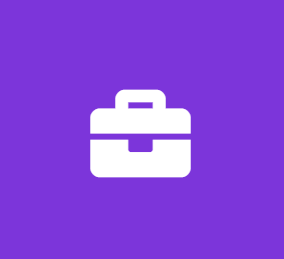 Build Systems Administrator at OpenEye Scientific Software, Inc. (Santa Fe, NM)
r at OpenEye Scientific Software, Inc.
Full Time
Title: Build Systems Administrator
Type of position: Full-Time/Salary
Location: Santa Fe, New Mexico
Education: B.S. in Computer Science or equivalent experience
Experience: 5+ years relevant experience
Travel: Occasional
Manage Others: No
Job Description:
OpenEye is looking for an expert in Infrastructure Automation who has experience with Continuous Integration Systems (CI/CD). As a Linux aficionado and automation guru, you will use tools such as Ansible and Python/Bash Scripts to automate and perfect repetitive processes. You will be responsible for growing and maintaining OpenEye's existing CI infrastructure which includes over 40 Ubuntu, CentOS, MacOS, and Windows systems. As a member of the Systems Administration team, you will share management responsibilities for the core network systems including DNS, LDAP, NFS, etc.
This position requires the ability to interpret many project requirements into reliable and maintainable solutions. The ideal candidate will have a strong desire to automate, incorporate security in every aspect of their work, and always consider how their efforts today contribute to the larger design goals.
Please note: OpenEye is not providing work visa sponsorship for this position. Only apply if eligible to work in the U.S. and will not require work visa sponsorship.
Primary Duties include:


Manage and maintain TeamCity CI infrastructure/resources


Liaise with developer teams to understand their CI needs


Use Ansible playbooks to configure and maintain server infrastructure.


Assist in maintenance and troubleshooting of existing production servers


Deploy and manage VMs on our VMware, Hyper-V, and XenServer Clusters


Contribute to network designs and upgrades


Follow best practices and implement security from the ground up


Requirements:


5+ Years of Linux Administration


Proficiency in managing core network systems (e.g. DNS, LDAP, NTP, etc)


Proficiency with Configuration Management tools (e.g. Ansible, Chef, Puppet)


Experience with CI/CD Systems like Git, TeamCity, Jenkins, CodePipeline


Experience building and maintain mission critical infrastructure.


Experience administrating Windows and MacOS environments.


Familiarity using programming/scripting languages such as Python, Bash


The following are a plus, but not required:


Enterprise networking experience (e.g. Subnets/VLANs, Routing, IPSec VPN, Firewalls)


Familiarity with AWS (EC2, S3, R53)