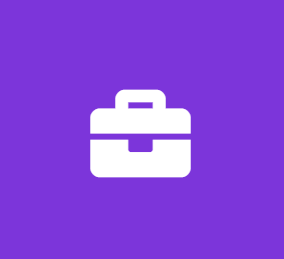 Tableau Developer (Entry/Junior) at Remedy Analytics (Milwaukee, WI)
Remedy Analytics
Full Time
As a Tableau Developer at Remedy you will use data analytics to take a detailed look at complex pharmaceutical transactions and use our relational database to tell compelling visual stories with client data. You will work with a cross functional team throughout the development process, including clients, account reps, and clinical team members to understand the problems we are trying to solve by evaluating trends, building forecasts, and detecting patterns in the data that have actionable insights. The successful candidate is a team player who is organized, detailed oriented and pro-active.
Responsibilities


Design and create data visualizations (reports and dashboards) as required to support user stories


Support the business users and/or external clients with the understanding of business and data requirements, and iteratively designs visualizations for initial concepts and prototypes that can be presented to customers for feedback


Perform detailed data analysis (i.e. determine the structure, content, and quality of the data through examination of source systems and data samples)


Defines, executes and interpret complex/nested SQL queries


Provides input into standards and best practices for dashboards and related technologies


Manage a repository of re-usable data visualization templates and views


Participate in the administration of the Tableau Server environment (manage users/groups/permissions)


Collaborating with other BI Analysts and Engineers around data/table structures in order to optimize for Tableau Dashboards and other self-service needs.


Supporting peers and stakeholders as a Subject Matter Expert (SME) through troubleshooting and analysis of results.


Looking for opportunities to improve current processes or find efficiencies by applying industry best practices as a business intelligence professional


Clearly communicating and driving discussions on data and insights, context, and implications with business and technology partners


Documenting and communicating technical specifications to ensure that proper and optimized techniques, queries, and final deliverables are understood and incorporated into data and analytics processes


Demonstration of Tableau skills and knowledge will be required


Experience working with numerous different data sources and knowledge of source connectivity and publishing for optimization


Requirements


Education: B.S. Computer Science, Business Analytics or similar field


At least one year working experience with Tableau or similar data visualization tool. Oracle a plus.


Experience working with transactional data.


Experience with relational data models.


Excellent analytical and problem-solving abilities.


Experience with report generation.


Very good written and verbal communication skills.


Pharmaceutical, healthcare or medical data experience preferred.


Experience with Python, VBA, TOAD and/or programming languages


Broad understanding of business intelligence, specifically around data structures a plus.