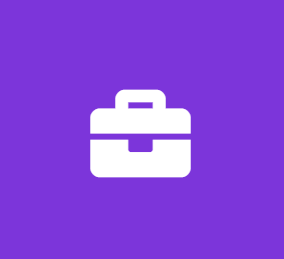 Forensic Software Developer: All Levels (Clearance Required) [OCONUS Deployable] at Cipher Tech Solutions, Inc (Tampa, FL)
Cipher Tech Solutions, Inc
Full Time
Location:
Tampa, FL with probable OCONUS deployment periods.
Description:
Provide support in the form of application development, scripting, debugging, and value-added software development expertise to a digital forensic lab and malware reverse engineering section. Maintain existing software and develop new software to customer specifications.
Developers work with a variety of technologies including .NET (typically C#), Python, & SQL.
Developers will be based out of Tampa, FL and, on an as-needed basis, serve deployments to hazardous environments outside the continental United States (OCONUS) in direct support of our military customers.
Requirements:


Must be a US Citizen with a security clearance


Bachelor's degree in Computer Science , Electrical/Computer Engineering, Math or Physics


Minimum graduating GPA 3.25


Must possess strong software development skills


Key qualities: Self-motivated, Detail-oriented, Strong work ethic


Familiarity with high and low level programming languages


Capable of debugging software applications


Able to gather testable software requirements


Able to participate in the design of new software applications


Familiarity with maintainable software processes including: software documentation, source code versioning, unit testing


Able to quickly adapt to new situations and problems


Able to operate in a mission-critical and time-sensitive environments


Desirable:


Familiarity with digital forensics


Familiarity with hex editors and working at the byte-level


Reverse Engineering knowledge/abilities (x86/x64; IDA Pro, etc.)




8570 IAT compliant at Levels II or III. Any of the following certifications for these levels will be accepted: CCNA Security, CySA+, GICSP, GSEC, Security+ CE, SSCP, CASP CE, CCNP Security, CISA, CISSP (or Associate), GCED, GCIH.

CIPHER TECH IS COMMITTED TO HIRING QUALIFIED VETERANS!