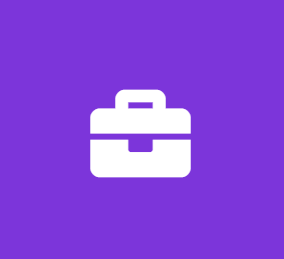 ASP.net Developer to Join our Growing Team! at Bluebolt (Chicago, IL)
Bluebolt
Full Time
Full-Time, in-house [Chicago] ASP.net developer(s). BlueBolt job offers include outstanding benefits, vacation time, personal time, 401k matching, profit sharing, and much more. Our position(s) are professional grade and career track oriented.
Who is BlueBolt?
BlueBolt is a custom web and mobile development agency, located in Downtown Chicago, with a casual, fun, and educational environment. We have been in business since 2005, and are growing quickly!
What kind of candidates do we seek?
We're looking for qualified ASP.NET developers interested in challenging themselves with interesting project work. Our developers become very involved with our clients, and engage their assigned projects through regimented agile methodologies. We're really looking for the right person to join our team, and are open to all levels of experience, from Entry Level with the desire to learn to mid-level with a desire to eventually lead, and everything in between. If you have the talent, we'll teach you the skills!
BlueBolt project work and our Clients
The work we do is very challenging, but also extremely rewarding. Our client base is outstanding, and they require talented BlueBolt developers and consultants to help solve their problems and provide technical business options.
Skills & Requirements
Education Requirements
While not all the best developers have four-year college educations, we prefer our candidates to have some level of academic background, preferably a Bachelors degree in Computer Science or Computer Information Systems. That said, great experience does go a long way, and we will consider candidates who have primarily learned on the job.
Skill Requirements
We totally understand that some candidates will master some areas and not others, largely through their own past experience, but our most serious development candidates will posess many of the following basic skills, or are in process of learning:


Very familiar with ASP.net, using c#


Very comfortable with Microsoft SQL Server, possibly including SSRS


Understands best practices within development environments like Visual Studio.


Familiar with Team Foundation Server (TFS), or is extremely curious to learn AGILE project management and practices


Keen knowledge of a number of Javascript libraries and code structures


Ajax and HTML5 familiarity and usage


Strong communication skills, both writing and verbal, so as to be able to participate in meetings of all kinds


Extreme ambition to learn more and more every day. This may be the most important requirement of any BlueBolt development candidate. We need our developers to learn, teach others, and get better as they grow in their development position.