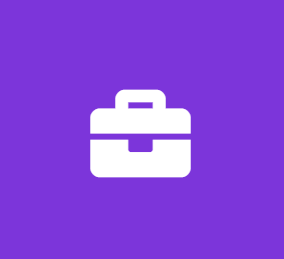 iOS Software Engineer at Esri (Redlands, CA)
Esri
Full Time
Work on the latest location-aware technology in a fast-paced, engaging environment and play a part in changing the way we work, live, and experience information. This is a great opportunity to design next-gen Esri SDKs on one of the most diverse and widely used platforms in the world.

We strive to do meaningful work that helps entire industries and love working closely with a small team. If you are passionate about Apple's developer platform, thrive in an entrepreneurial setting to explore new possibilities, and take pride in the quality and impact of your work, we'd love to hear from you!

Responsibilities:


Develop software for use in retail, urban planning, field mapping, data collection, sensor networks, street navigation, and more


Understand user requirements; design and develop API applications for devices that meet real world scenarios


Create an SDK that is a joy for developers to integrate into their apps


Work with customers to help them successfully develop apps using the SDK and adopt best patterns and practices


Work with design and development teams to build showcase and sample apps using Esri technology and third party services


Identify issues and improve code quality, including clear and meaningful documentation


Implement unit tests and automate regression testing to ensure baseline quality in all releases


Attend and speak at the Esri Developer Summit or other industry conferences


Requirements:


1+ years of commercial software development experience


Excellent knowledge of Swift and Objective-C


Experience with mobile software design patterns and resource limitations


Understanding of algorithms and design patterns


Ability to work on a team to build quality software in a constantly evolving environment


Ability to prioritize work based on the needs of the market and the wider team


Excellent written and verbal communication skills


Knowledge of working with REST services


Bachelor's in computer science, engineering, mathematics, GIS, or related field, or equivalent experience developing mobile apps or SDKs for 3+ years, depending on position level


Recommended Qualifications:


Prior experience building spatial/mapping applications or software components


Experience with one or more popular open source libraries


At least one commercially available application on the iTunes Store


Questions about our interview process? We have answers.