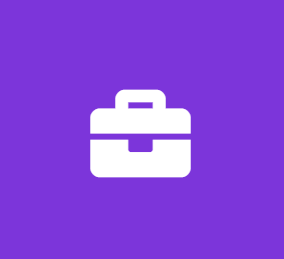 DevOps Engineer at ArcherDX, Inc. (Boulder, CO)
ArcherDX, Inc.
Full Time
DevOps Engineer (ADX-09-20)
THE COMPANY: ArcherDX, Inc. - www.ArcherDX.com
ArcherDX is advancing molecular diagnostics with a robust technology platform for genetic mutation detection by next-generation sequencing. By combining patented Anchored Multiplex PCR (AMP™) chemistry in an easy-to-use, lyophilized format and powerful bioinformatics software, the Archer® platform enhance genetic mutation identification. ArcherDX provides oncology-focused research products and is pursuing regulatory approval for multiple companion diagnostic assays. ArcherDX is headquartered in Boulder, Colorado. Learn more at www.archerdx.com and follow @ArcherDXInc on Twitter, Facebook and LinkedIn.
POSITION SUMMARY:
ArcherDX's patented chemistry and powerful bioinformatics software have placed us at the bleeding edge of the fight against cancer and other genetic diseases. You'll join a multidisciplinary team focused on creating tools for the democratization of personalized medicine.
The DevOps Engineer position is responsible for a variety of process and infrastructure initiatives, including development and enhancements for Archer's flagship cloud-based genomics product, automating platforms supporting regulatory initiatives, enhancing existing pipelines to improve efficiency and long-term ecosystem health, and developing new processes to enable telemetry, actionable alerts, and self-healing infrastructure.
RESPONSIBILITIES:
Job performance will involve a variety of activities including:


Ensure that Archer's genomics platform is highly available, scalable, and maintainable


Maintain and extend existing configuration management deployments


Migrate existing deployment tools into a fully automated and managed process


Troubleshoot production issues and coordinate with the development team to streamline code deployment.
Conduct systems tests for security, performance, and availability.


Extend and enhance existing CI/CD pipelines


Work directly with the DevOps and SRE engineers and software engineers to ensure system integrity


Monitor metrics and develop ways to improve telemetry gathering, reporting, and alerting


Follow best practices and procedures as established by both ArcherDx and industry


Review, understanding, and compliance with ArcherDX HIPAA Security policies and procedures


Safeguarding the privacy and security of protected health information and European Union personal data


Processing and handling of European Union personal data only as directed by ArcherDX for purposes of personalized molecular pathology


EXPERIENCE:


Bachelor's degree in CS, engineering, software engineering, or related field, or equivalent working experience


Two years in an SRE/DevOps role, or related IT or operations field


Strong Linux and Bash skills


Proficient with configuration management tools (e.g. Salt, Ansible, Chef, Puppet)


Proficient with AWS tools and infrastructure (EC2, S3, IAM, ECS, Lambda, and CloudWatch),


Proficient with CI/CD tools (e.g. Jenkins), and scripting languages (Python strongly preferred)


Proficient with IAC tools such as Terraform (preferred)


Proficient with containerized systems in a cloud environment


Familiar with Scrum and Agile development methodologies


Up-to-date on latest industry trends; able to articulate trends and potential clearly and confidently


Good interpersonal skills and communication with all levels of management


Able to multitask, prioritize, and manage time efficiently


CULTURE AND BENEFITS:


Mid-day breaks often involve bouldering at the gym, going for a group run, and/or wandering over to the office park food trucks. After work, we might find ourselves at Upslope Brewing Company across the street.


We work from home every Wednesday, at least.


401k


Stock options


Tuition Reimbursement


Medical, Dental, Vision


KEY ATTRIBUTES:


Solution-oriented attitude


Drive and determination


Ability to work in a fast paced and dynamic environment


Ability to participate with others as a member of the team to ensure that demanding and difficult projects are handled smoothly and cooperatively to enhance the success of the projects and maintain strong relationships within all parts of the company.


Strong communication and presentation skills


Self-starter




Driven to perform


Self-directed: needs little explicit direction


Able to organize, prioritize, and delegate tasks to efficiently move projects forward.







EDUCATION:


BS/MS in computer science, information system, or related field and/or equivalent combination of education and experience.