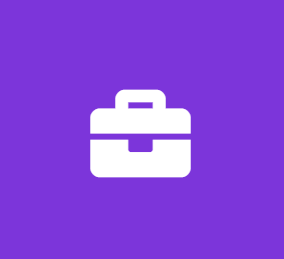 React Native Mobile Developer at Homee (Cincinnati, OH)
ve Mobile Developer at Homee
Full Time
Job Description:
We are looking for a Mobile Application Developer to continue to build and support our mobile applications. You will be a key technical contributor and will help contribute to important mobile app decisions.
We are looking for a highly reliable, disciplined and creative person who will remain committed to the progress of our team and our company.
Responsibilities:


Work in a professional software engineering environment, dev/stage/production release cycles and continuous integration


Analyze user needs and develop software solutions


Work with the product owner to meet specification needs


Write maintainable, well-documented code with extensive test coverage


Recommend software upgrades to optimize operational efficiency


Collaborate with other developers to design and optimize code


Collaborate with UX designers to fully understand ideas and designs provided through documentation including standards guides, wireframes, high-fidelity mockups, and presentations.


Collaborate with software developers to implement enriching mobile applications that reflect our brand values and our users' mental model of the system.


Ensure that Mobile UI implementations follow best practices for supporting multiple interaction styles across different mobile OS's, screen sizes, and devices.


Document all programming tasks and procedures


Perform routine software maintenance


Assist team members with troubleshooting and complex problems solving related to user interfaces.


Effectively work with QA to investigate and solve application issues.


Adopt the Agile mindset and follow the agreed-upon processes and ceremonies.


Invest time in the ongoing development of skills through self-study or training classes.


Qualifications:


Strong demonstrable experience developing mobile applications


3+ years of professional software development experience shipping high-volume, scalable applications on a service-oriented architecture


In-depth knowledge of cross-platform mobile frameworks (React Native, Ionic, Flutter) and RESTful APIs to connect iOS and Android applications to back-end services


Knowledge of other web technologies and UI/UX standards


Familiarity with cloud message APIs and push notifications


Thorough understanding of architectural patterns of large, high-scale web applications


Rigor in A/B testing, test coverage, and other best practices (Git, CI, Code formatting, etc)


Able to provide expert-level guidance on mobile standards, and trends


Deadline and detail-oriented


Proven ability to self-manage but also work as part of a close-knit team using Agile development tools for tracking progress, issues, etc.


Strong analytical and critical thinking skills


Familiarity with iOS frameworks such as Core Data, Core Animation, etc., Apple and Android design principles, patterns, interface guidelines, and best practices.


Experience with performance and memory tuning