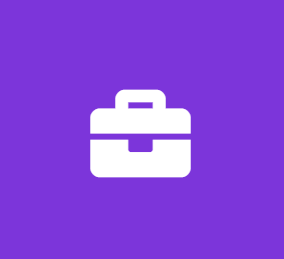 Data Janitor at Leaf Logistics (New York, NY)
Janitor at Leaf Logistics
Full Time
What does a data janitor do?
The Leaf analytics team is responsible for identifying opportunities to deploy our forward contracting technology, monitoring how those contracts execute, developing new contracting products to meet customers' needs, and building data products which help our shipper & carrier partners better plan their transportation activities. We ingest, clean and process data from a variety of sources and use it to build and run our models.
We are looking for people who can (or want to learn to):


Coordinate extracting data from our customers/partners and prospects


Find and deal with lacunae, inconsistencies, typos and just plain weirdness in incoming data


Run our proprietary models (and work to improve them)


Build visualizations to communicate results


Present our findings clearly and concisely to internal and customer teams


We call ourselves data janitors as a reminder that unstinting focus on mastery of the unsexy details is how we live or die.
Who makes a good data janitor?
You should be curious, relentless about asking questions until you understand something, and unafraid to acknowledge facts that don't point in the direction you want them to. Be humble in the face of data, but tenacious in asserting the facts you know.
You must be able to write well: clearly, and with the ability to simplify complex arguments without obscuring their essential truths.
Be willing to work with people you disagree with; be eager for criticism, and constantly searching for ways to do what you do better. Never be content with things the way they are, but don't let the quest for something perfect prevent you from shipping something good.
Have a sense of humor, and be prepared to use it liberally.
Knowledge of the transportation industry, especially truckload, is useful, and it's helpful If you have experience with the Python / Anaconda / Jupyter / Scipy / Pandas stack as well as familiarity with some or all of the following:


Geospatial analysis


Clustering


Time series forecasting


Bayesian modeling


Graph-theoretic techniques for network analysis


… but if you're a quick study, we'll take raw intelligence and the right attitude over technical proficiency every time.
Who doesn't?
What we're trying to do is hard. Technically difficult some of the time, but also hard because we're asking for big changes from people who are usually very comfortable doing things the way they've always been done. There is a lot of frustration, and it's easy to put a lot of work into something that doesn't bear fruit. But we're here to put a big dent in a gigantic industry, something we'll all be proud of a decade from now.
We're also a startup. Priorities change all the time, something's always on fire, and there's twice as much work to do as hands to do it. It's uncomfortable, new challenges surface constantly, and that means it's up to you to manage how you spend your time in the midst of conflicting priorities.
We're well-funded, with advisors and investors who've built legendary companies. But we're also deploying that capital aggressively, so you should expect uncertainty and discomfort.
If the above sounds daunting, you're a perfectly sound and reasonable person who probably won't fit in at Leaf. If this strikes you as an exhilarating milieu, well, let's talk.