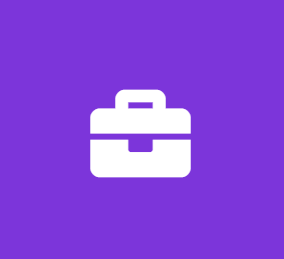 Marketing/ Communications Intern
Netrin Health, LLC.
Marketing Internship
Netrin Health is a fast growing Population Health Management Services and Technology Company. Netrin is currently managing multiple Medicare / Commercial ACOs, Medicaid MCOs Care Transformation Organization and Clinical Integrated Networks. Netrin Health has also launched its own line of turn-key solutions for providing Care Management, Chronic Care Management, Health Risk Assessments / Well-vist(s) and Population Health Analytics.
Netrin Health has launched into an innovative All-Payer Model arrangement program with the Center for Medicare and Medicaid Innovation and State of Maryland. Netrin is extending its current work with the ACOs and its Medical Practices to provide additional practice transformation services. Netrin will continue to support the participating medical practices to transform the way they deliver primary care in order to provide comprehensive care management and patient-centered care.
Job Description For the summer, Netrin Health is hiring an unpaid intern to support our growing Marketing group. College credit is available.
Overview The interns will primarily assist the marketing department with the day-to-day tasks to successfully complete digital marketing campaigns from list development to campaign performance analysis. They will also help with additional responsibilities including, but not limited to updating our website, CRM and marketing collateral content. They will also be assisting with creation of marketing materials (flyers, videos). Supporting sales efforts with providers to join our network is also an opportunity.
Responsibilities
Assist with digital/social media marketing efforts
Support the marketing team in daily administrative tasks
Update company database and customer relationship management (CRM) systems Qualifications
Undergraduate or graduate student at an accredited university majoring in marketing, business, communications, or a related degree program
Strong understanding of various marketing techniques Excellent verbal and written communication skills
Desire to work and learn in a professional environment
Experience using Microsoft Office Suite
Creation of flyers and videos showcasing our customers and company success
Familiarity with marketing computer software and online applications (e.g CRM tools, Google AdWords, Salesforce, social media applications, etc
We are an Equal Opportunity Employer. Please, no agency calls.
Licenses:
Interns may be assigned duties which require the operation of a motor vehicle. Interns assigned such duties may be required to possess a motor vehicle driver's license.
Work Authorization:
U.S. Citizen or Permanent Resident preferred.
Job Type: Internship, Full-time, Part-time
Job Types: Full-time, Part-time, Internship
Experience:
Health communications: 1 year (Preferred)
Marketing: 1 year (Preferred)
Application Question:
Are you available for at least 20 hours/week for an unpaid internship over at least the next three months?
Work Location:
Benefits:
Internship Compensation:
This Job Is Ideal for Someone Who Is:
Dependable -- more reliable than spontaneous
People-oriented -- enjoys interacting with people and working on group projects
Detail-oriented -- would rather focus on the details of work than the bigger picture
Autonomous/Independent -- enjoys working with little direction
Innovative -- prefers working in unconventional ways or on tasks that require creativity
Schedule:
Company's website:
Work Remotely:
Temporarily due to COVID-19