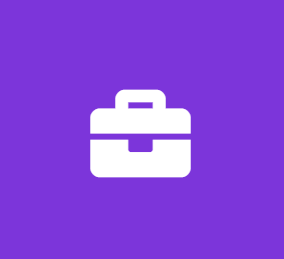 Junior Sales Representative
Maureen Data Systems Inc
Marketing Full Time
Job Description
Growing IT Technology Services firm is seeking an experienced Sales Executive to further grow the business in Latin America and the Caribbean. An ideal candidate would have prior experience in the Information Technology sector (services sector preferred). Part-time is fine, remote is fine. There could be potential travel to client sites when required (Post COVID 19).
Job Types:
Full-time: Salary + Commission,
Part-time: Contract + Commission
Work Location:
This Company Describes Its Culture as:
Innovative -- innovative and risk-taking
Aggressive -- competitive and growth-oriented
Outcome-oriented -- results-focused with a strong performance culture
People-oriented -- supportive and fairness-focused
Essential Job Functions:
Meet position activity targets (outbound calls per day, sales opportunities created and decision-maker/ Gate keeper of contacts)
Service existing customers as well as obtain new accounts by planning and organizing a daily work schedule to call on existing or potential sales
Resolves customer issues by investigating problems; including working with other internal departments to develop solutions, prepare reports and making recommendations to management
Maintains professional and technical knowledge by attending educational workshops; reviewing professional publications; establishing personal networks; participating in professional societies
Create and implement strategic sales plans and deliver target results and quotas
Conduct proactive consultative needs analysis over the phone with existing customers; including the development of client-centric product solutions
Clearly understands and communicates the company's value proposition
Maintain all sales databases necessary to report sales activity and customer information (Microsoft Dynamics, Connectwise/Quosal)
Work with Executive Staff, Project Management Quality Assurance and Technical Engineers to ensure timely handoff of sold accounts for ongoing management and retention
Attend all sales meetings and training as required by management
Desired Skills and Experience:
BA/BS Degree
Minimum 2 years of business to business sales experience preferred
Fluent in English and Spanish (speaking and writing)
Demonstrated track record of success
Previous experience with Information Technology products and services is desirable
Strong communication skills; verbal, written and interpersonal
Strong ability to negotiate, persuade and influence others
Customer service oriented; excellent listening and phone skills
Requires ability to multitask as well as work efficiently and effectively within required deadlines and under pressure
Ability to learn quickly and apply that knowledge to sales methods
Proficient in MS Office and related software applications
Must pass background check
Experience:
Business to Business Sales: 2 years (Preferred but not required)
Job Types: Full-time, Part-time, Contract
Salary: $35,000.00 to $45,000.00 /year
COVID-19 considerations:
All employees are remote during COVID-19 at Maureen Data Systems (MDS) and will not have to travel until approved by CDC guidelines.
Experience:
Business to Business Sales: 2 years (Required)
Education:
Language:
Work authorization:
Required travel:
Working Days:
Monday (Required)
Tuesday (Required)
Wednesday (Required)
Thursday (Required)
Friday (Required)
Full Time Opportunity:
Additional Compensation:
Work Location:
Benefits:
Health insurance
Dental insurance
Vision insurance
Retirement plan
Paid time off
Work from home
Flexible schedule
Parental leave
Professional development assistance
Other
Paid Training:
Management:
Typical start time:
Typical end time:
Schedule:
Monday to Friday
No weekends
Day shift
8 hour shift
On call
Company's website:
Company's Facebook page:
https://www.facebook.com/MaureenData/posts
Benefit Conditions:
Only full-time employees eligible