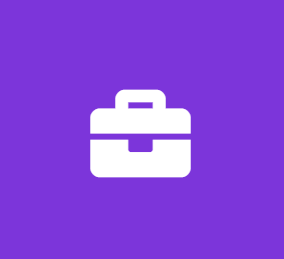 Social Media Marketing Internship
Ace Specialties
Marketing Internship
WE ARE LOOKING FOR SUMMER INTERNS!
Ace Specialties is a woman-owned business out of Lafayette, La. that provides
E-Commerce, Merchandise Fulfillment, Marketing, Promotional Products and Political solutions for clients across America.
INNOVATION IN FUNDRAISING AND
MERCHANDISING
Fantastic opportunity for those interested in building a resume and learning more about the merchandising and fundraising of political campaigns and nonprofit entities. Flexible hours and able to work with busy schedules.
Job Responsibilities
Manage social media platforms, including planning, proofreading, execution, and reporting. Platforms include but are not limited to Instagram, Facebook, LinkedIn and Twitter.
Compose marketing initiatives for new product and storefront launches
Implement marketing campaigns, including campaign strategies, positioning, and market insights
Provide service support to clients & customers and liaison with marketing team
Develop company brand, advertising, company events, and promotional collateral
Assist with website copywriting and marketing creative
Requirements
High School Diploma Required with preference given to those who are pursuing a bachelor's degree (BA/BS) in Marketing, Communications, PR, or other relevant discipline.
0-1 year of social media marketing experience preferred
Exceptional writing skills and excellent communication skills
Demonstrated success working in a fast-paced environment
Deadline oriented and detail oriented
Proficiency with web-based tools and applications
Job Types: Full-time, Internship
Salary: $12.00 to $15.00 /hour
Education:
High school or equivalent (Required)
Application Question:
Explain what experience you have in Social Media management and marketing?
Additional Compensation:
Work Location:
One location
Fully Remote
On the road
Benefits:
Internship Compensation:
This Job Is Ideal for Someone Who Is:
Dependable -- more reliable than spontaneous
People-oriented -- enjoys interacting with people and working on group projects
Adaptable/flexible -- enjoys doing work that requires frequent shifts in direction
Detail-oriented -- would rather focus on the details of work than the bigger picture
Achievement-oriented -- enjoys taking on challenges, even if they might fail
Autonomous/Independent -- enjoys working with little direction
Innovative -- prefers working in unconventional ways or on tasks that require creativity
High stress tolerance -- thrives in a high-pressure environment
Schedule:
Company's website:
Work Remotely: