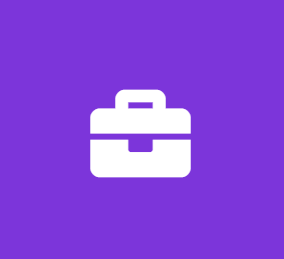 Communications Internship Summer 2020
ZooTampa at Lowry Park
Marketing Internship
Communications Internship Summer 2020
Please note: If you are seeking an internship with ZooTampa, do not apply for more than two opportunities within the same term. Applying to more than two areas may disqualify the candidate from further consideration.
Position Summary
Member of marketing team responsible for providing assistance to the ZooTampa Communication team. This position assists with the daily management of social media channels; which may include securing, editing and writing content; monitoring and responding to comments; and creating reports.
Essential Functions (including but not limited to):
Assists with the execution of the communications plan and

Assist in the coordination of .

Assist with the capture of content to include taking photos, editing video and writing copy.

Assist with guest recovery (respond to reviews/concerns on Facebook & TripAdvisor)

Assist with the monitoring of all social media platforms.

Assist with "influencers" relationships and coordinate visits

Support traditional media efforts including staffing of on-site press coverage, film shoots and in-studio media appearances

Visit local and regional Convention Visitors Bureau, AAA offices, ticket vendors and other business clients.

Other duties as assigned.
Qualifications, Skills and Experience:
Junior or senior in communications, public relations or marketing.
Knowledge of Microsoft Office, Adobe Creative Suite (Creative Cloud) and be able to adapt well and quickly to various other computer programs and technologies.

Creative with the ability to think outside the box.
Highly organized and able to manage multiple priorities
Must be a self-starter and able to work independently.
Other Requirements:
Conducts all activities in alignment with AZA standards and guidelines, all relevant laws and regulations, safety standards, and standards that ensure animal welfare.
Ability to work in extreme weather conditions typical to west central Florida (i.e., heat, rain, or cold).
Must be able to lift up to 50 pounds.
Must be willing and able to work varied and long shifts including holidays and weekends.
Must be able to work in a variety of physical positions, including sitting, bending, standing, and walking.
Required Availability:
A minimum of 10 hours per week, preferably 15-20. Work days are primarily Sunday through Saturday within Zoo operating hours (9:30 AM to 5:00 PM). Hours are flexible.
If total semester internship hours must equal more than 15-20 hours per week, additional hours may be arranged.
Additional Requirements:
If an internship offer is made, it is contingent on:
Candidates seeking academic credit must have arrangements agreed upon between the Zoo and their school before beginning the internship.

All offers are contingent on the successful completion of a criminal background screening and execution of a required hold harmless/liability release agreement.

Candidate will be responsible for the cost of the background check (typically $25 but certain jurisdictions may have additional fees).

Interns must have personal health insurance coverage for illness or injury (as volunteers and interns are not covered by the Zoo workers' compensation program).

Benefits:
Internships are unpaid and are designed to meet academic requirements, as applicable, and provide valuable real-world experience for participants. Successful completion of an internship may also yield letters of recommendation, a portfolio of their work when applicable and important networking contacts.

Who is eligible?
Applicant must be a Junior or Senior level students or recent graduates. Applicants must submit an Internship Application, cover letter and resume in order to be considered for a position.


Please Note: Interns must make their own accommodation and transportation arrangements. This is an unpaid internship.

Please visit https://zootampa.org/intern-at-zootampa/ for more information.