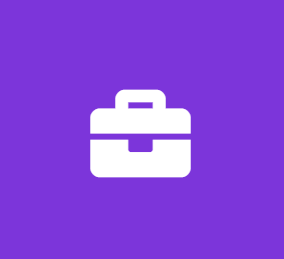 Intern - Software Engineer
Ultra Intelligence & Communications, ATS
Software Engineer Internship
Job Description:
Designs, modifies, develops, writes and implements software programming applications:

CARDS browser compatibility
Assist in applet transition
Tactical CARDS testing
CARDS java script modernization

Responsible for the design, modification, implementation and verification of software programs to meet the requirements and constraints of the customer scope of work
Participates in the software quality process
Receives direction from an immediate supervisor and works within a project team to accomplish all deliverables for a program
Required Skills:
Bachelor's degree in a quantitative discipline (Computer Science, Software Engineering,, or Electrical Engineering) with a concentration in software development from an accredited institution
Ability to obtain a US Government security clearance. Security clearances are granted to U.S. citizens.
Desired Skills:
Must have experience coding either in school or work environment
Advanced Tactical Systems ProLogic is a leading supplier of tactical command and control systems, communication gateways, data fusion and display systems. It also provides software based applications that deliver enhanced situational awareness in military command, control, communications, computers, intelligence, surveillance and reconnaissance (C4ISR) systems.
Ultra Electronics is a UK-based defense, aerospace, cyber security, energy, and transportation products group. Ultra manages a portfolio of specialist capabilities, generating highly differentiated solutions and products by applying electronic, mechanical, and software technologies in demanding and critical environments to meet customer needs.
We offer medical, dental, vision, life, and disability insurance, health savings accounts, paid time off, and a 401(k) plan with a Company match.
This contractor and subcontractor shall abide by the requirements of 41 CFR 60–1.4(a), 60–300.5(a) and 60–741.5(a). These regulations prohibit discrimination against qualified individuals based on their status as protected veterans or individuals with disabilities, and prohibit discrimination against all individuals based on their race, color, religion, sex, sexual orientation, gender identity, national origin, and for inquiring about, discussing or disclosing compensation. Moreover, these regulations require that covered prime contractors and subcontractors take affirmative action to employ and advance in employment individuals without regard to race, color, religion, sex, sexual orientation, gender identity, national origin, disability or veteran status.
Reasonable accommodation statement: If you need an accommodation for any part of the application process, please email [email protected]