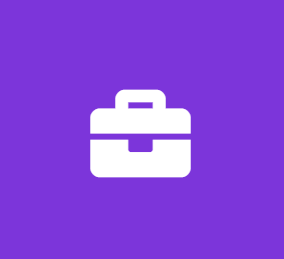 Financial Sales Internship
Thrivent
Marketing Internship
Summary

Job Description

Are you are interested or curious about the work of a Financial Advisor? The Twin Cities Regional Financial Office (RFO) has three full time Internship opportunities available from approximately May–August 2020. These roles are available to current Juniors ONLY that will be Seniors heading into the fall of 2020. The interns will be a key contributor to our Roseville, Burnsville or Golden Valley office and their Financial Professionals. This internship provides exposure to a wide variety of practices. This position helps to prepare Thrivent's advisors to better serve its members through analysis and support of programs that include critical thinking, training, development, operational improvement and marketing tactics.
To be considered for this opportunity, please submit your resume and cover letter explaining why you are interested in this internship.
POSITION RESPONSIBILITIES
A strong desire for learning more about the Financial Services Industry

Opportunity to learn more about our products and services, and Thrivent Financial

Understanding of social media and how that correlates with an effective marketing plan
Strong technical computer aptitude and knowledge of business tools (MS Outlook, Word, Excel, PowerPoint), data-base Salesforce, and other related software packages (desired)
Participation in weekly team meetings, and overall communication

Opportunity to observe seminars, workshops, client events and participate in volunteer opportunities

Exposure to development opportunities – i.e. Salesforce training, Financial Representative Academy, etc.
POSITION QUALIFICATIONS
Current Junior in an undergraduate degree in Finance or Business
A track record of excellent academic performance (GPA 3.0+)
Must score a 12 or higher on our career profile assessment
Highly organized and adaptable with strong work ethic
Proven communication skills
Disciplined, with strong personal management and organization skills
Eligible to work in the United States for indefinite period without sponsorship
TRAITS WE VALUE
You have tight-knit collaboration and partnership skills
You are creative, not afraid to ask questions and try new tactics
You have the ability to collaborate in a fast-paced environment with a high degree of ambiguity
You want to make an immediate impact and take initiative
You value using data and information to guide recommendations
You are able to effectively communicate complex topics to various audiences
You don't need to be Christian to join our team. You do need the passion to guide our members to be wise with money, equipping them to live more content, confident and generous lives. Thrivent provides an Equal Employment Opportunity (EEO) without regard to race, religion, color, gender, gender identity, national origin, age, disability, marital status, citizenship status, military or veteran status, sexual orientation, sex, genetic information, or any status or condition protected by applicable local, state or federal laws. This policy applies to all employees and job applicants.