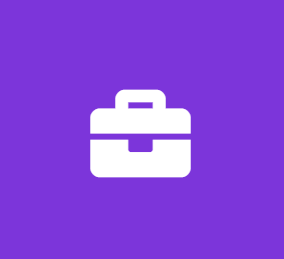 Software Engineering Internship - Android
FitSW, Inc.
Software Engineer Internship
FitSW, Inc. provides software to personal trainers and gyms to help them do their jobs more efficiently and manage all aspects of their businesses. We enable personal trainers to create workouts, track client progress, plan meals, accept payments and more all through our iOS, Android and web applications. Our mission is to provide exceptional and simple-to-use software that empowers fitness professionals worldwide to grow their businesses and make the world a healthier place. https://www.fitsw.com
We need someone to continue development on our Android platform to add new features to our product.
The position is an intern position that will entail writing software for our Android app development projects. You will have the ability to make an immediate impact in a quickly growing startup.
Requirements
- Java or Kotlin experience
- Excellent written and verbal communications skills.
- Experience in Android development
Additional Details
- Flexible hours
Job Types: Full-time, Internship
Salary: $13.00 to $20.00 /hour
Experience:
Android development: 1 year (Required)
Education:
High school or equivalent (Preferred)
Location:
Colorado Springs, CO (Required)
Application Question:
Do you currently live in Colorado Springs?
Additional Compensation:
Work Location:
This Job Is Ideal for Someone Who Is:
Dependable -- more reliable than spontaneous
Detail-oriented -- would rather focus on the details of work than the bigger picture
Achievement-oriented -- enjoys taking on challenges, even if they might fail
This Job Is:
A good job for someone just entering the workforce or returning to the workforce with limited experience and education
Open to applicants who do not have a college diploma
Schedule:
Company's website:
Work Remotely:
Temporarily due to COVID-19