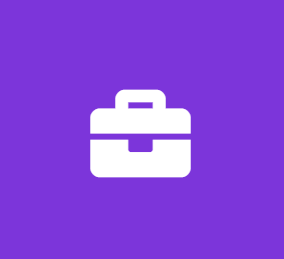 Jr. SAP Basis Administrator (Exempt)
Navajo Tribal Utility Authority
Full Time
MINIMUM QUALIFICATIONS REQUIRED:
High School Diploma or GED Certificate.
Associates' Degree in Information Technology, Computer Science or a Related Field.
1 year of Windows systems administration and database administration experience.
Knowledge of MIS and IT concepts, principles, and practices; computer operations and user environments; and Microsoft Windows Server, Active Directory, Microsoft Office Products, MSSQL and SAP MAXDB.
Requires a Valid Driver's License (subject to motor vehicle review).

JOB RESPONSIBILITIES AND PERFORMANCE OBJECTIVES:
Assists with daily operations, implementation of technology roadmaps, standards, and lifecycle management for across various SAP landscapes.
Reviews SAP system configuration and compiles statistics for performance tuning optimization.
Maintains the integrity of the SAP environment by managing the SAP Correction and Transport System (CTS) to ensure all configuration and development objects are promoted properly.
Creates and maintains SAP system flowcharts, documentation, procedures and hardware inventories.
Coordinate/perform upgrades, patches, corrections as requested.
Maintains a broad knowledge of operating systems, software, databases and hardware. Researches new developments in system hardware and software.
Assists in the Administration of all application systems and their corresponding or associated software.
Installs, integrates, customizes, configures and tests new SAP software and hardware; resolves configuration conflicts and errors.
Participates in the design and implements security management system for SAP server and host configuration assuring that each system is protected from intrusion of software and hardware.
Provides technical assistance, support and troubleshooting in the resolution of SAP system communication failures and conflicts.
Administer and maintain end user accounts, profiles and authorizations.
Prepares or assists with the preparation of scheduled and/or ad hoc statistical and narrative reports; performs information gathering and analysis and/or forecasting, as specifically directed.
Assists in the administration the SAP database with Database Administrator. Plan and perform database upgrades, apply database maintenance, design and maintain physical logical database layout, perform database reorganizations, design and implement backup and restore strategy, maintain database security, administer database performance, manage database storage, database problem determination and resolution, etc.
Assists with Backup/Recovery Administration and Disaster Recovery Support: Maintain the backup and restore schedules for the SAP systems to ensure timely and reliable backups/restores of all SAP systems. Also, ensure consistency between backup/restore procedures and disaster recovery procedures by preparing for and participating in disaster recovery tests resulting in a reliable disaster recovery program.
Collaborate and coordinate with third party vendors/consultants.
Performs other duties as assigned.

Navajo Preference
Navajo Veteran Preference
This institution is an equal opportunity provider and employer.