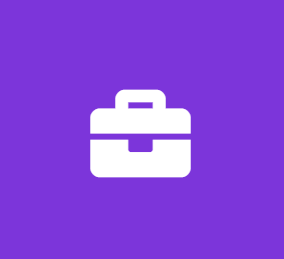 Junior Mechanic
Staffing Synergies
Full Time
Staffing Synergies is taking extra precautions to ensure a clean and safe work environment. These precautions include:
· Temperature scanning for all employees entering the building
· Masks and gloves provided for all employees
· Social distancing enforced within the warehouse.
Staffing Synergies is now seeking for an experience, permanent, full time, Junior Mechanic on 2nd shift to work at our fulfillment center located in Edwardsville, IL. Staffing Synergies guarantee a SAFE, CLEAN & TEMPERATURE CONTROL warehouse (keep cool during the hot summer months!).
Available Working Shift:
Monday-Friday from 3:00 PM to 11:00 PM for 2nd Shift at a pay rate of $15.00/hour.
Benefits:
· Health Insurance
· Overtime as required
· PTO or Pay Time Off
· Full-time/permanent work
· Climate controlled warehouse environment
· Safe and clean work environment
***$250 SHOW UP BONUS!!!***
Staffing Synergies is now offering a $250 "show up bonus" for new employees.
To be eligible you must "show up" to work for 4 weeks and work mandatory OT.
RESPONSIBILITIES:
Shift Startup:
· Check to see what machines are running by checking the Production board or asking a production supervisor
· Check the shrink machines that are running for proper shrink film for the job they are running (proper size and gauge) always have an extra roll on line.
· Check heat tunnels make sure there at operating range always check to see if the tunnel belt is not rubbing against the out-feed belt of the machine or the back conveyor of the line.
During the shift:
· Monitor the lines for excessive rework, film changes, and changeovers.
· If you are seeing excessive rework or bad product, investigate and make adjustments as needed to the equipment / machinery.
· Perform Light Duty Preventative Maintenance on machinery during downtime periods as assigned by Maintenance Supervisor.
· Keep your radio on channel 4 and assist maintenance whenever possible.
· A mechanic needs to be called if any equipment needs to be repaired.
· Place a red tag any malfunctioning equipment, list on the tag the following information brief description of the problem, date, and name and take to the shop if possible.
· Help production set up team replace malfunctioning equipment, this will include moving conveyors, shrink machine set ups, heat tunnel set up or moved, etc.
· Any other task as assigned by Maintenance Supervisor.
End of the shift:
· Make sure all machines and heat tunnels are clear of product.
· Remove empty Shrink Film boxes and empty film rolls from the line.
· Make sure all scrap is removed from all scrap rewinds for shrink machines.
· Do not leave shrink machines with little or no plastic left on the roll, if roll will run out at beginning of next shift be sure to have placed a new roll at machine.
· Report any major or reoccurring issues by leaving a detailed End of Shift email.
Training for New Hires:
· Training to be conducted on 1st shift and any new hire employee that will be working 2nd shift will need to be aware that they will need to be on days until Maintenance Manager and Maintenance Supervisor believe new machine operator is ready to work alone before they will be moved to 2nd shift
· Training will be reviewed weekly and documented with machine operator, designated trainer, maintenance supervisor and if needed the maintenance manager.
· There will be a review at 30 days which will include a Staffing Synergies Representative, Maintenance Supervisor, Maintenance Manager and the Machine Operator, if review has negative feedback then another review will be conducted at 45 days with Staffing Synergies Representative.
· At 60 days all training will be reviewed including a recap of previous reviews, if machine operator is not learning what he or she should be, but is showing positive signs of learning, training will continue, with continued weekly reviews.
· At 60 days the new machine operator is not progressing and showing signs of improvement then that individual will be released.
Educational Requirements:
· High School Diploma
(Please be aware that we required a Background check & a* Drug Screening* for this position).
If you have any questions please contact us at (732) 484-8848 or (732) 931-7810. Thank you.
Job Types: Full-time, Contract
Salary: $15.00 /hour
Experience:
Machine Mechanic: 2 years (Preferred)
Education:
High school or equivalent (Required)
Benefits:
This Company Describes Its Culture as:
People-oriented -- supportive and fairness-focused
Team-oriented -- cooperative and collaborative
Schedule:
Monday to Friday
Night shift
Overtime
Work Remotely: